HIGHLIGHTS
A functional, pleasing kitchen is a love bonding area to prepare meals for family every day. This Mia Cucina kitchen has been aesthetically crafted in a light wooden tone incorporating quality cabinet panels with quartz worktop to ensure a cozy and bright style. In view of this diamond-shaped kitchen, Mia Cucina has utilized every inch of space by designing cabinets in a concave corner for storage. Different size of drawers also offers a clutter-free cooking environment.
FEATURES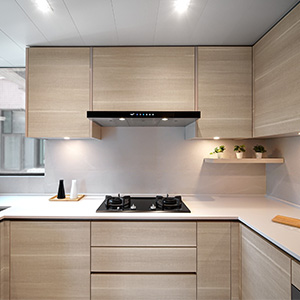 A sleek, fresh look is established through a soothing wooden pattern and light-colored decorative strategy.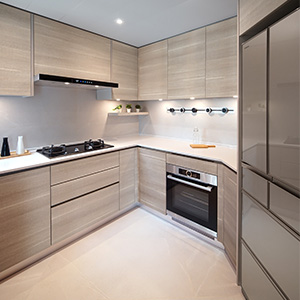 Mia Cucina transformed this diamond-shaped kitchen into a haven for home-cooking with sufficient storage.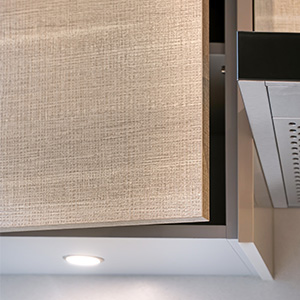 Mia Cucina wove hues in this kitchen by lighting underneath the wall cabinets.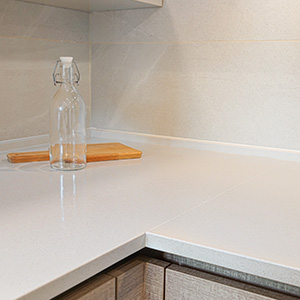 The quartz worktop is durable, scratch-resistant and easy to clean which is ideal for a home kitchen.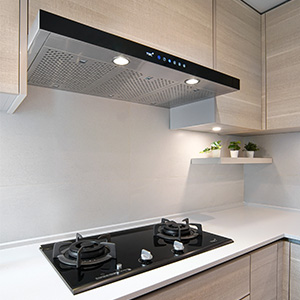 The powerful TGC MEGA2 built-in hob and Senses+ 900 range hood are particularly well-suited for a busy kitchen, addressing users' daily cooking needs.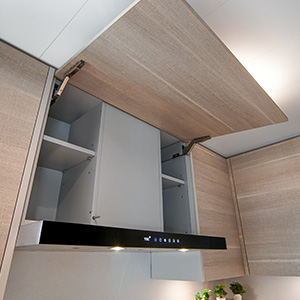 A wall cabinet is installed to cover the exhaust pipes and serve as extra storage.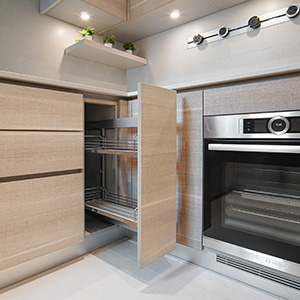 The pull-out basket is equipped to accommodate numerous kitchen utensils.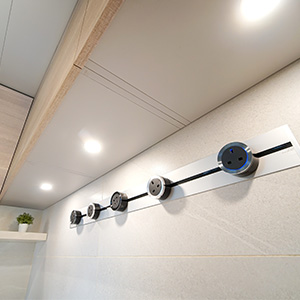 Mia Cucina seamlessly integrated the elegant silver and black sockets with the overall design.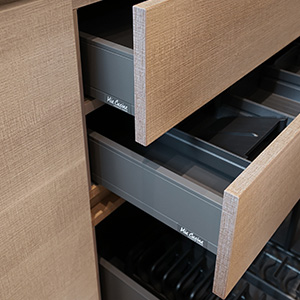 Drawer dividers better utilize the space and keep everything in rightful places.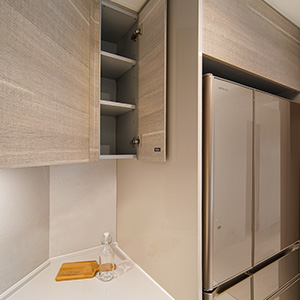 The designer maximized every inch of space by cleverly use of small wall cabinet next to the refrigerator.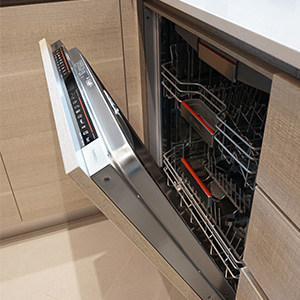 The built-in electric dishwasher provides brilliant hygiene cleaning and increases the workspace in the kitchen.
Back