DESCRIPTION
Mia Cucina offers a wide range of kitchen accessories to add value to your kitchen. Ergonomics work assist bar, multipurpose knife rack with child lock & pull-down layered rack etc., such accessories will make a new kitchen the most functional, efficient to use; and most importantly, they bring you a comfort of convenience every time you cook.
FEATURES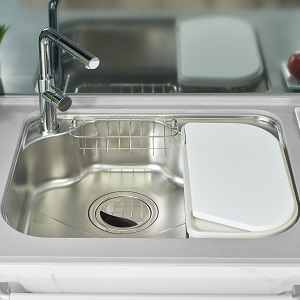 Extra large sink with multi-functional accessories -
It gives you a large space for washing and preparing food at the same time and will optimize your cooking efficiency.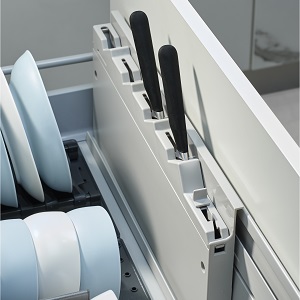 Knife rack with child lock -
Mia Cucina provides such special knife rack to guarantee safety.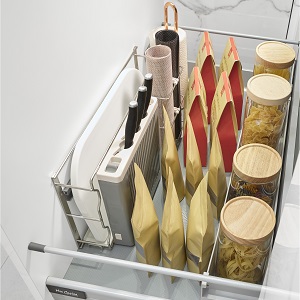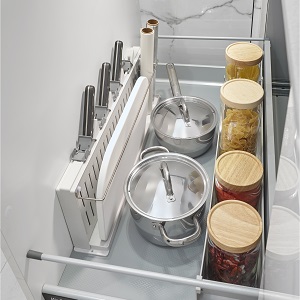 Multipurpose knife racks - 
Mia Cucina provides a various choices of knife racks for customer's selection.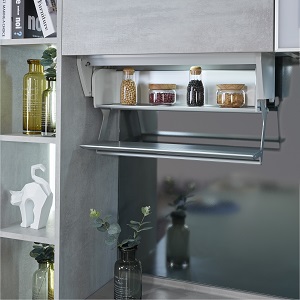 Hidden seasoning rack -
Such rack hides clutters when they are not in use, allowing a tidy well-organized look for kitchens.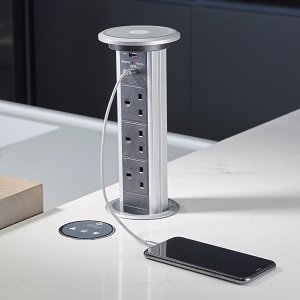 Pop-up power socket -
Installed in the island, it can be raised when in use. This socket enables you to charge all sorts of different devices, introducing the smart concept to the kitchen.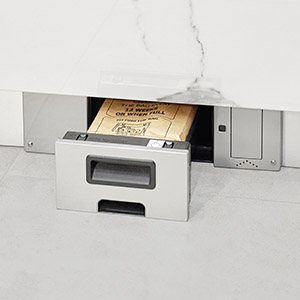 Built-in cabinet vacuum -
This vacuum cleaner enables users utmost convenience – all you have to do is just to sweep the floor, kick the switch at the side and the dust and debris will be sucked in and gone.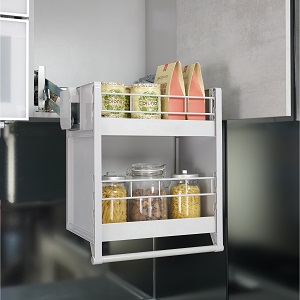 Pull-down layered rack -
Tailor-made for kitchen items that are frequently used, it can be lowered down to a reachable height for easy access and users do not need to stretch their arms to grab things.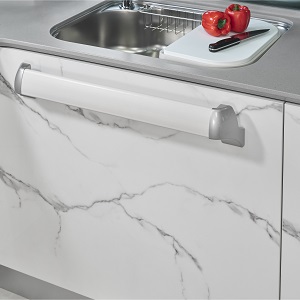 Ergonomic work assist bar -
Ergonomically-designed on the panel, the bar is bespoken to minimize stress exerted on the body when user bend down to prepare food.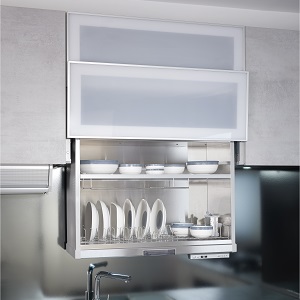 Automatic lifting dish sterilizer -
It does more than killing bacteria for your dishes which can be raised up to form cupboard for storage and lowered down for better accessibility by simply pressing a button.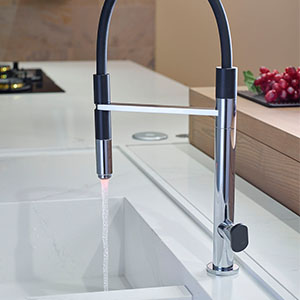 LED faucet -
Faucet with led light changes color according to temperature of water to ensure safety.
BACK