HIGHLIGHTS
To achieve a seamless integration with the living room design, the homeowner extended the main color scheme—light gray—into the kitchen. They also infused a touch of warmth into the cooking space by incorporating wooden elements. Mia Cucina's team  went for walnut wood and dark stone-textured finishes for the upper and base cabinets, striking a perfect balance between cool and warm tones. The worktop is built with Spanish high-quality ultra-compact door panels with a unique texture that blends harmoniously with the walnut wood grain, enriching the overall texture of the space.
FEATURES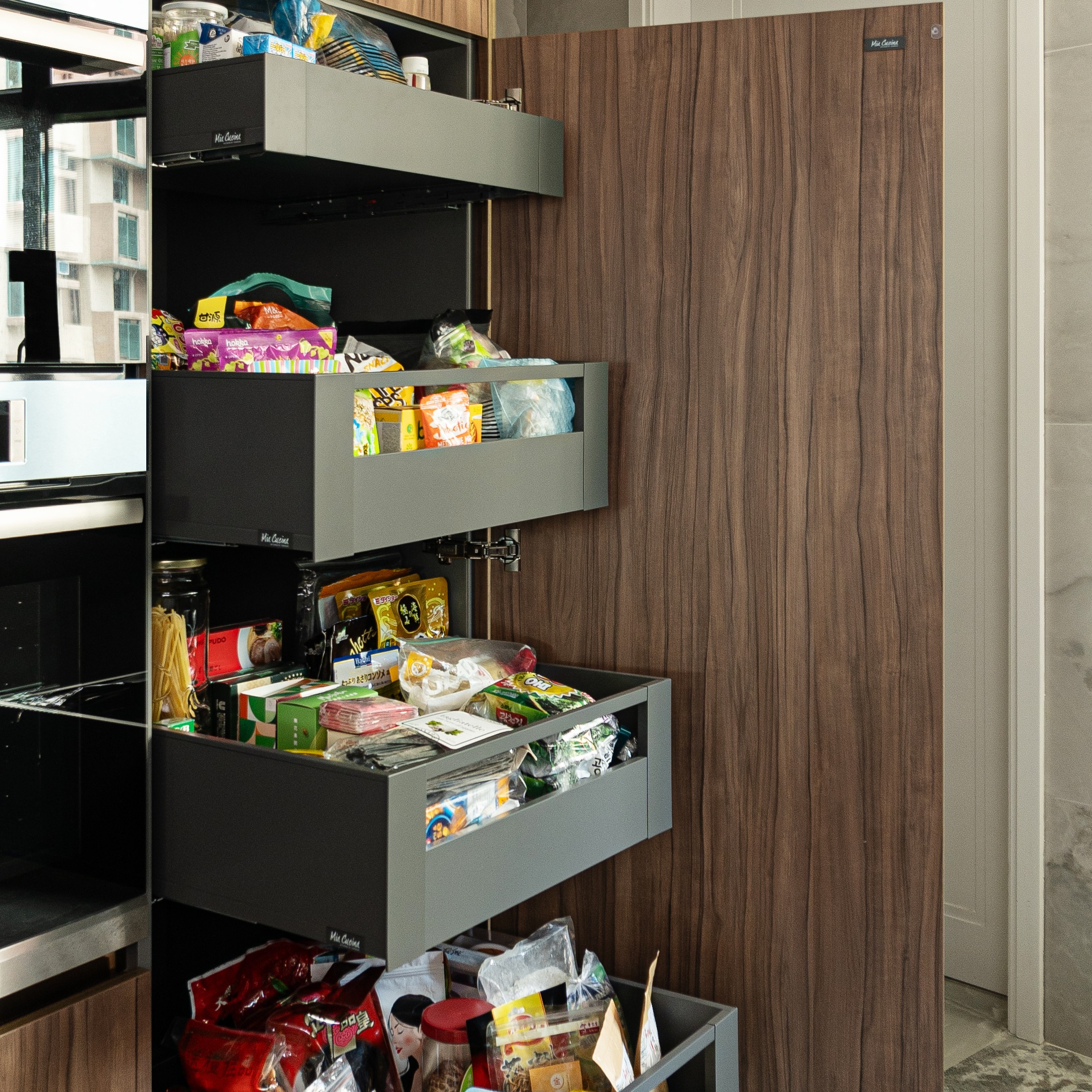 Multi-layer pull-out drawers allow for efficient categorization and storage of various seasonings and dry goods, helping to maintain a tidy cooking space.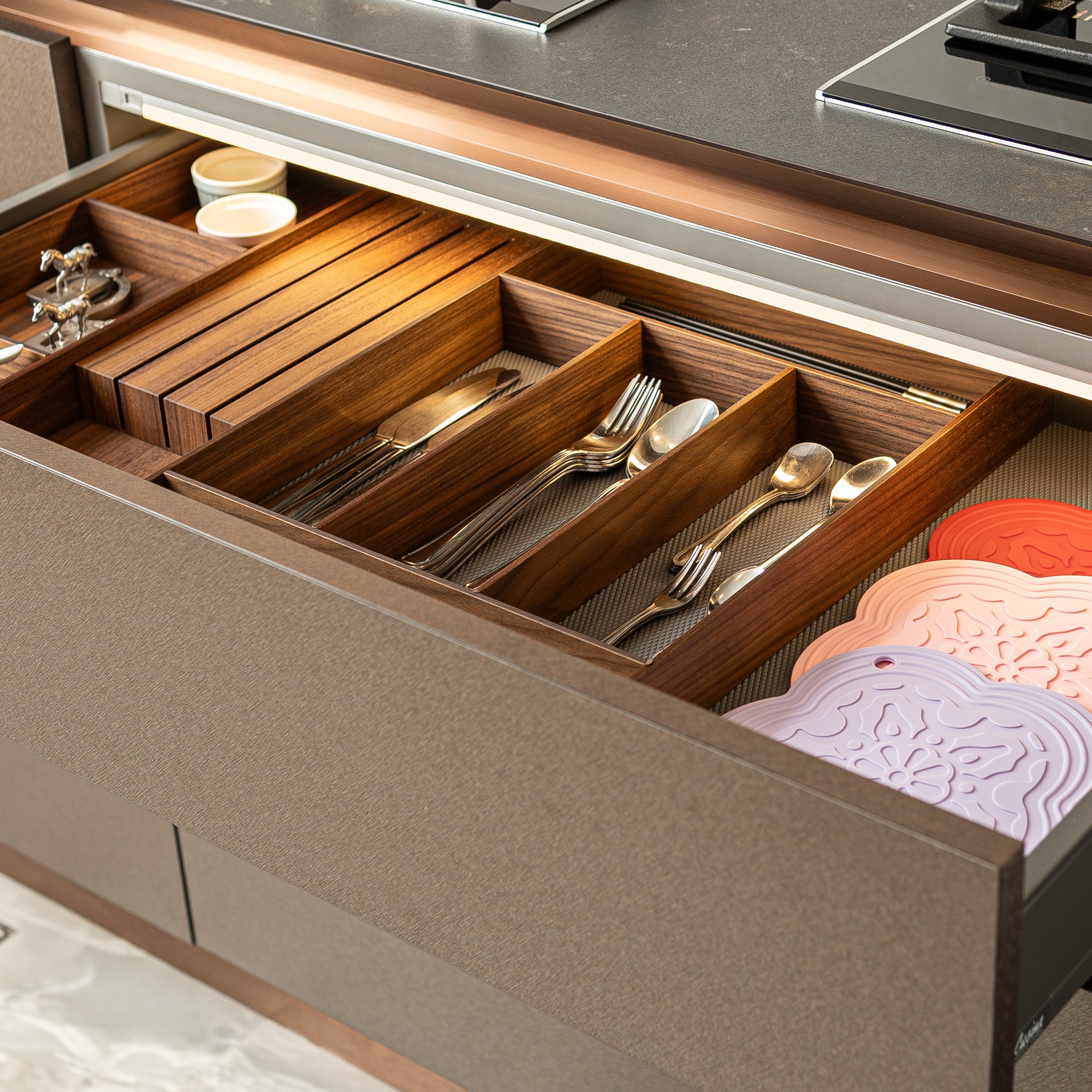 Installing compartmentalized accessories inside the drawers makes it convenient for the homeowner to organize kitchen utensils of different sizes.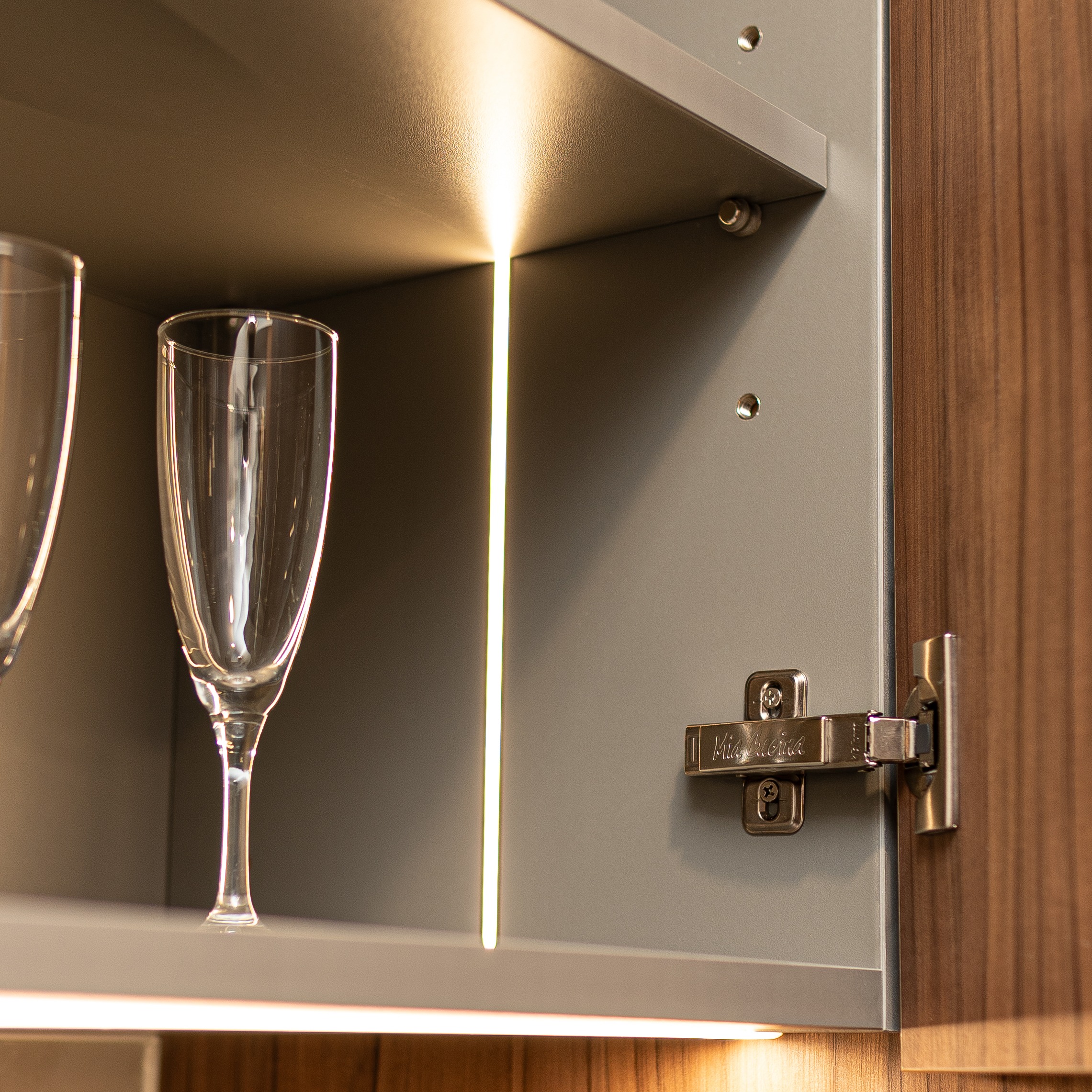 The designer has thoughtfully incorporated LED sensor light strips inside the kitchen cabinets, making it convenient for the homeowner to take items at night.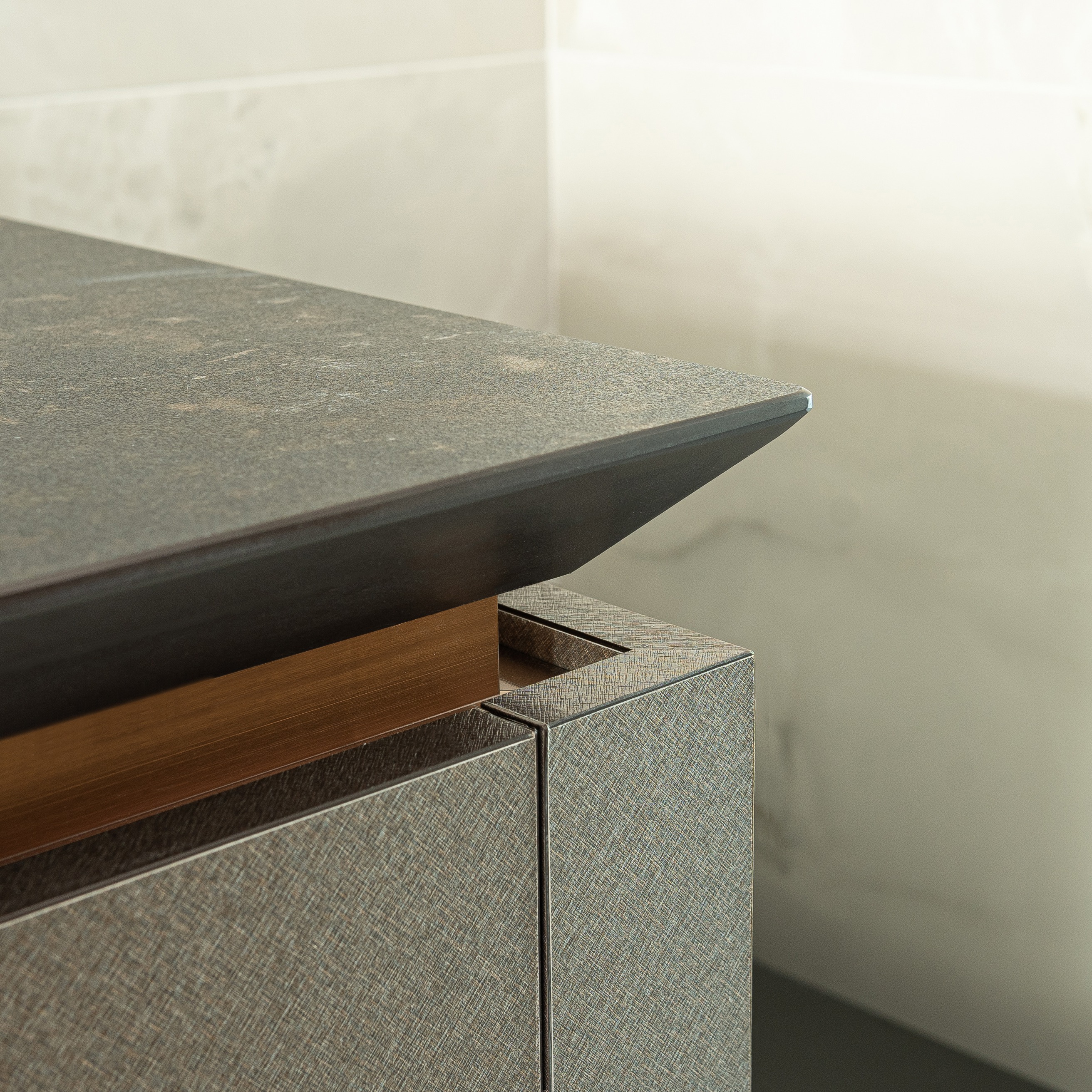 Spanish high-quality ultra-compact door panels are well known for their durability, scratch-resistance and ability to prevent liquid penetration. The homeowner can easily clean up. Moreover, the designer have added a touch of copper plate to the edges, accentuating the lining of kitchen cabinets.
Back