HIGHLIGHTS
The homeowner had plenty of ideas about kitchen design and read many cases before renovation. Finally, she decided to create a modern style kitchen using wood, white and grey natural elements. Seamless sandstorm patterned stone countertop, in beige color, extends to the backsplash and wall, creating a unified visual effect; the grey wood grain base cabinets additionally warm up the kitchen. The designer also put some thoughts into the wall cabinets by selecting frosted glass to make the entire space brighter while meeting the needs of display and storage.
FEATURES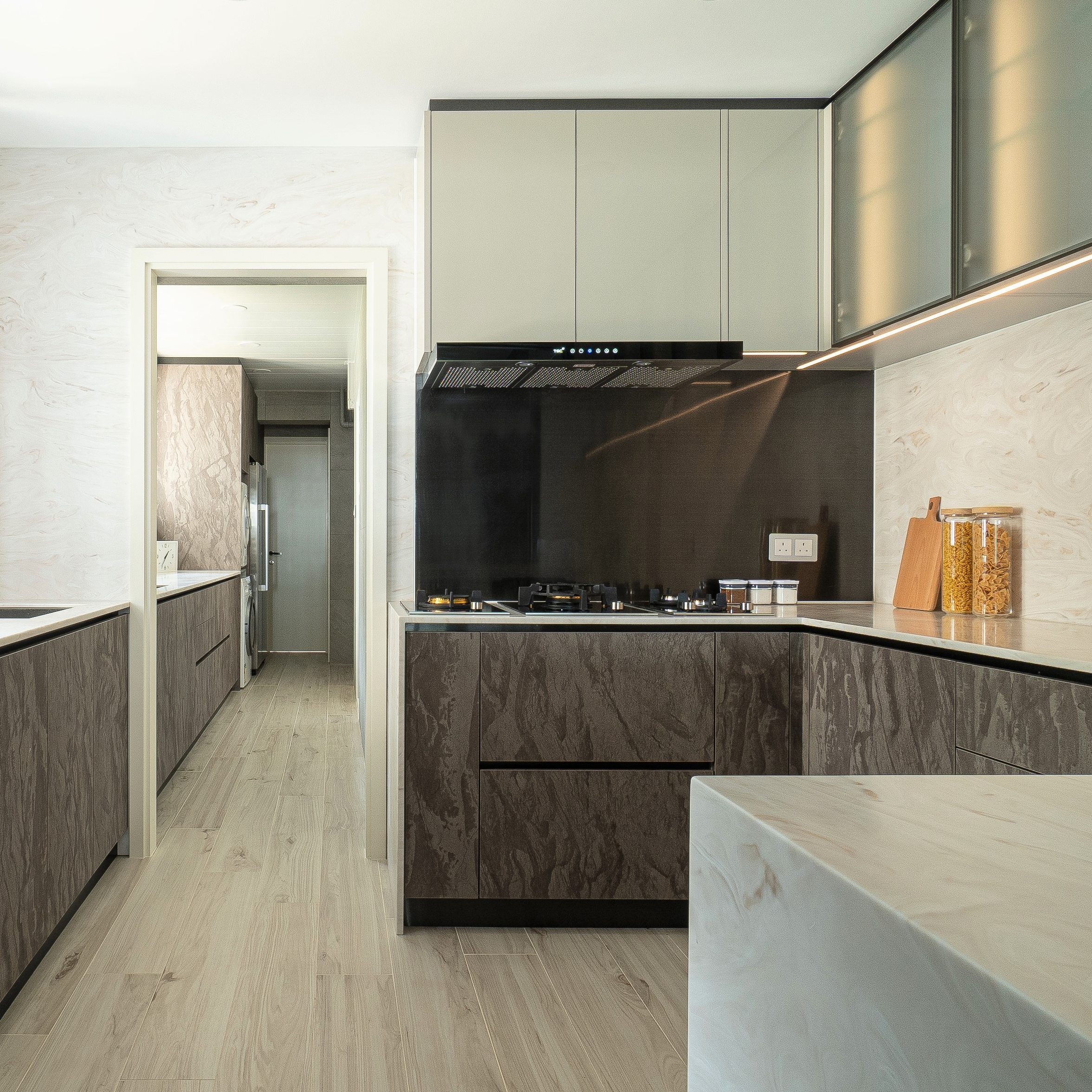 Seamless solid surface covering on countertops and wall, not only elevate the aesthetics of the kitchen, but also effectively prevent dirt and water from seeping in, making it easy to clean.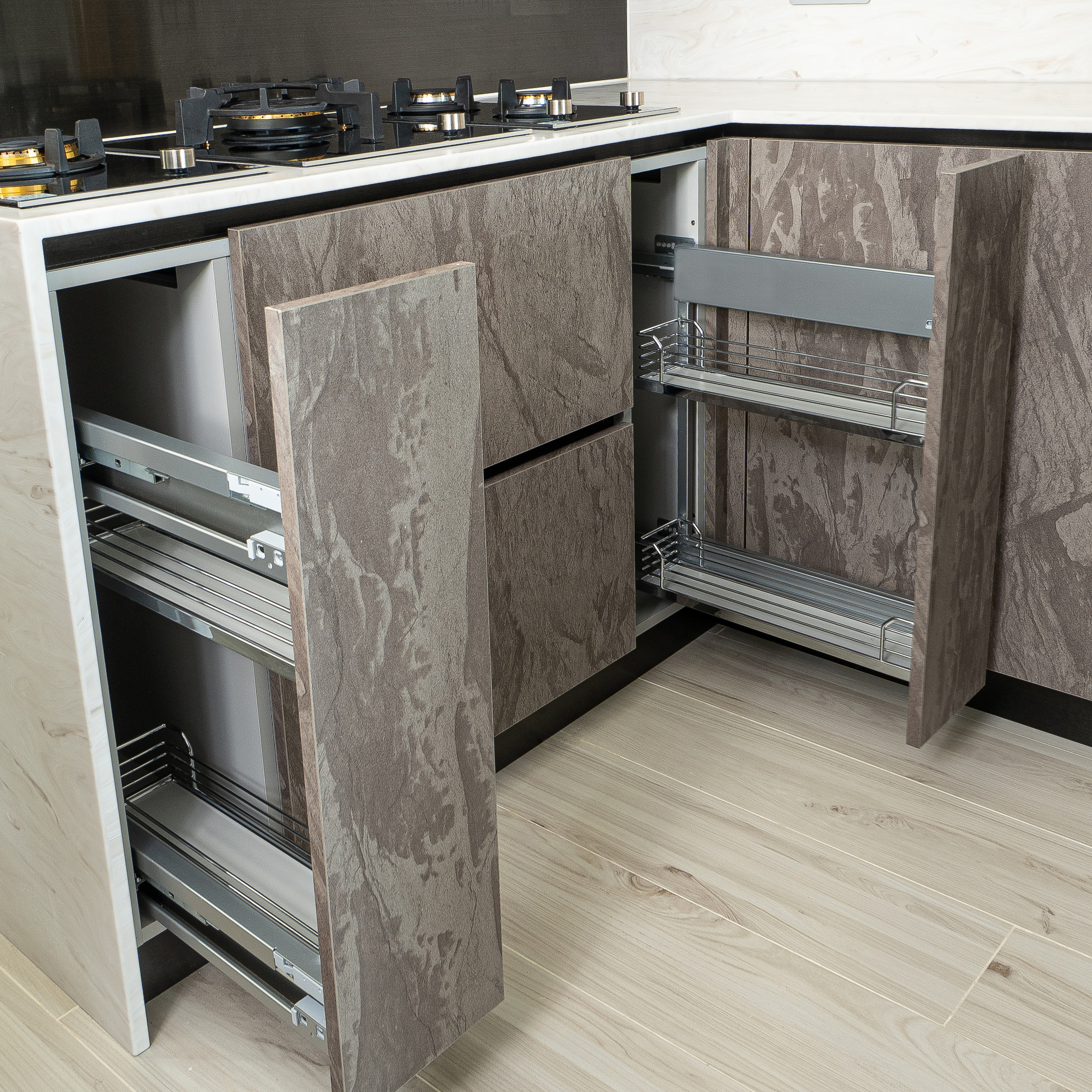 Featured pull out units on the both sides of the built-in hob, user can reach out to the essential items conveniently.
The double-layered swinging trays make full use of the hidden space in the kitchen cabinet for storing larger kitchenware.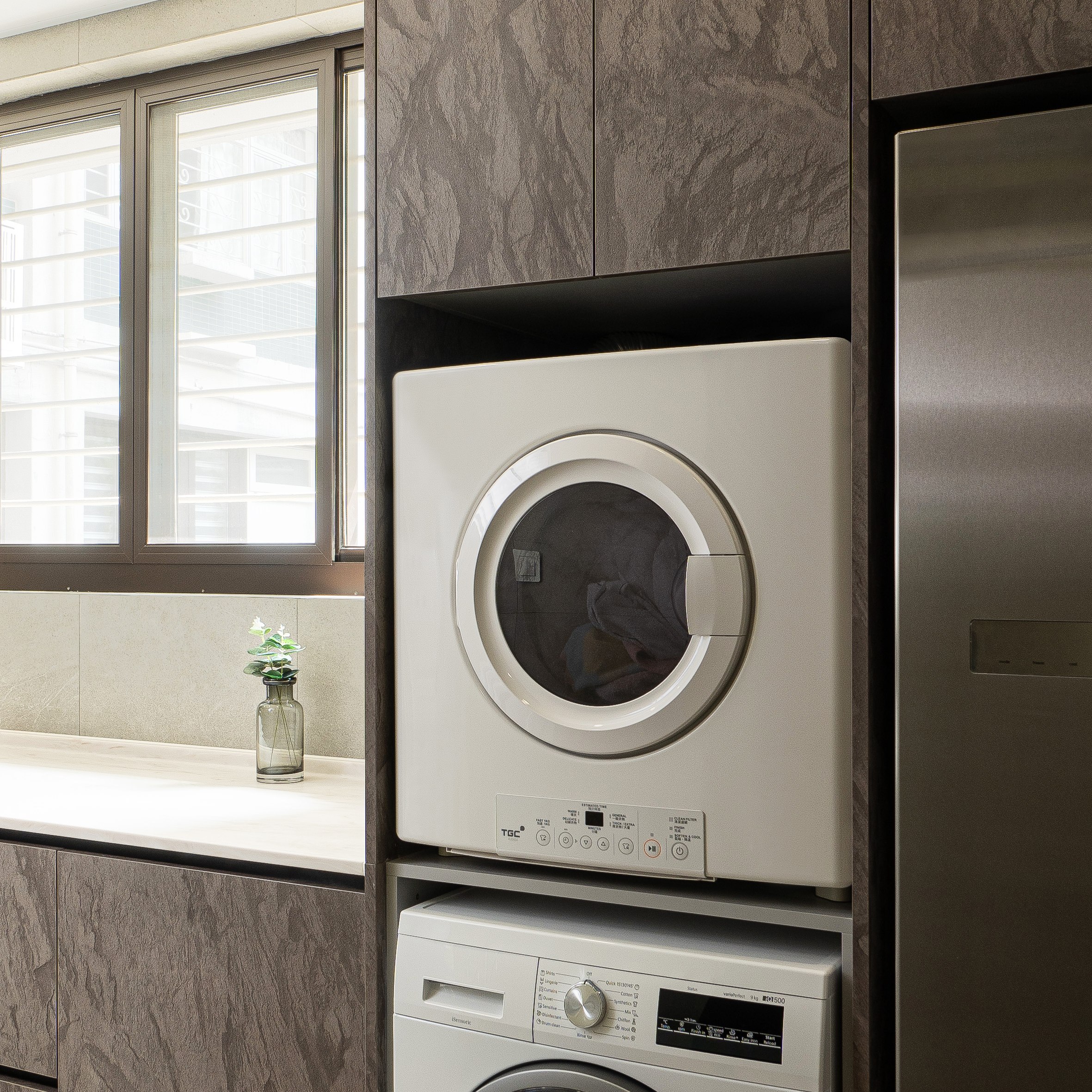 Specially made in Japan, TGC gas dryer redefines the feeling of home. Its extra-large drying capacity can quickly dry 4kg of clothes in just 45 minutes.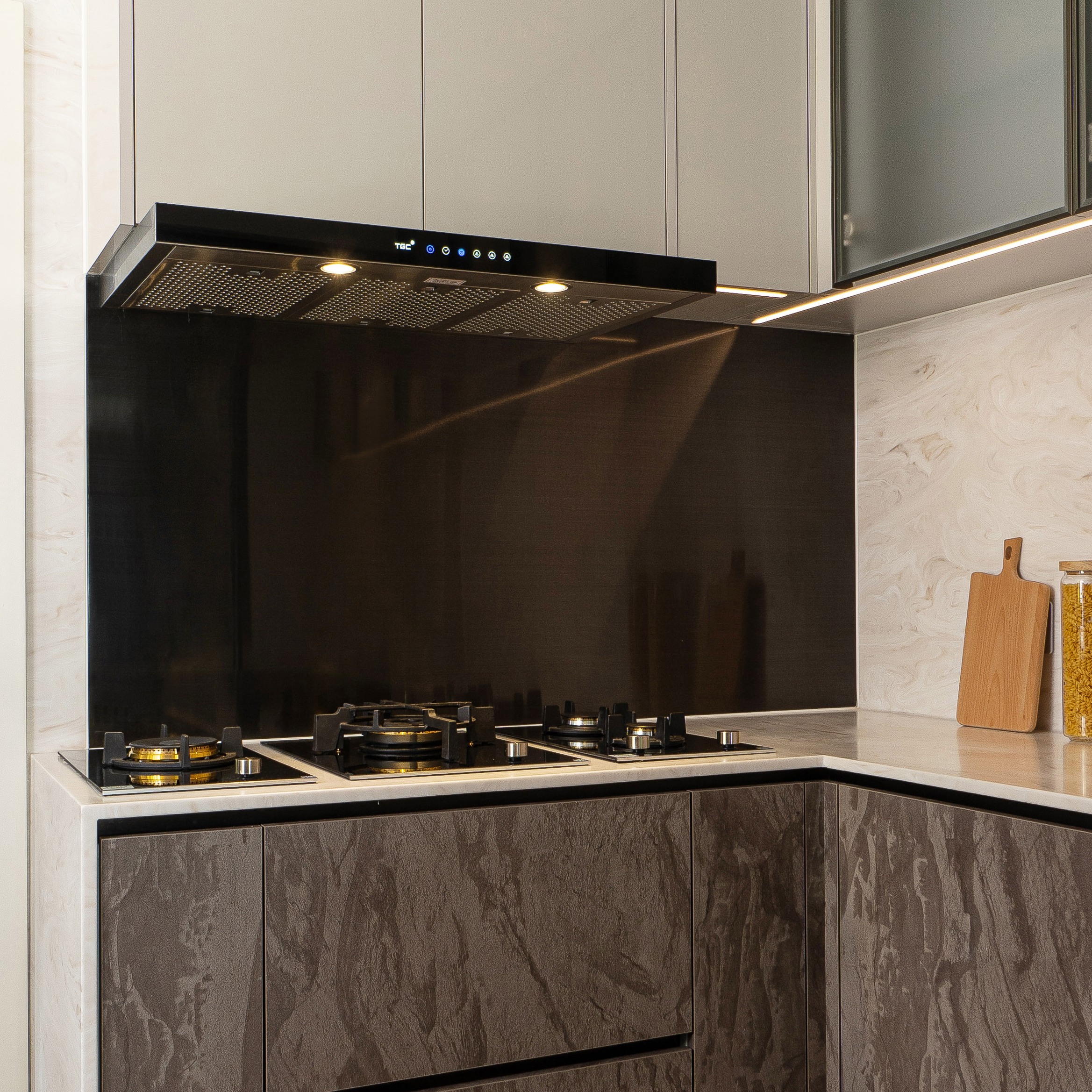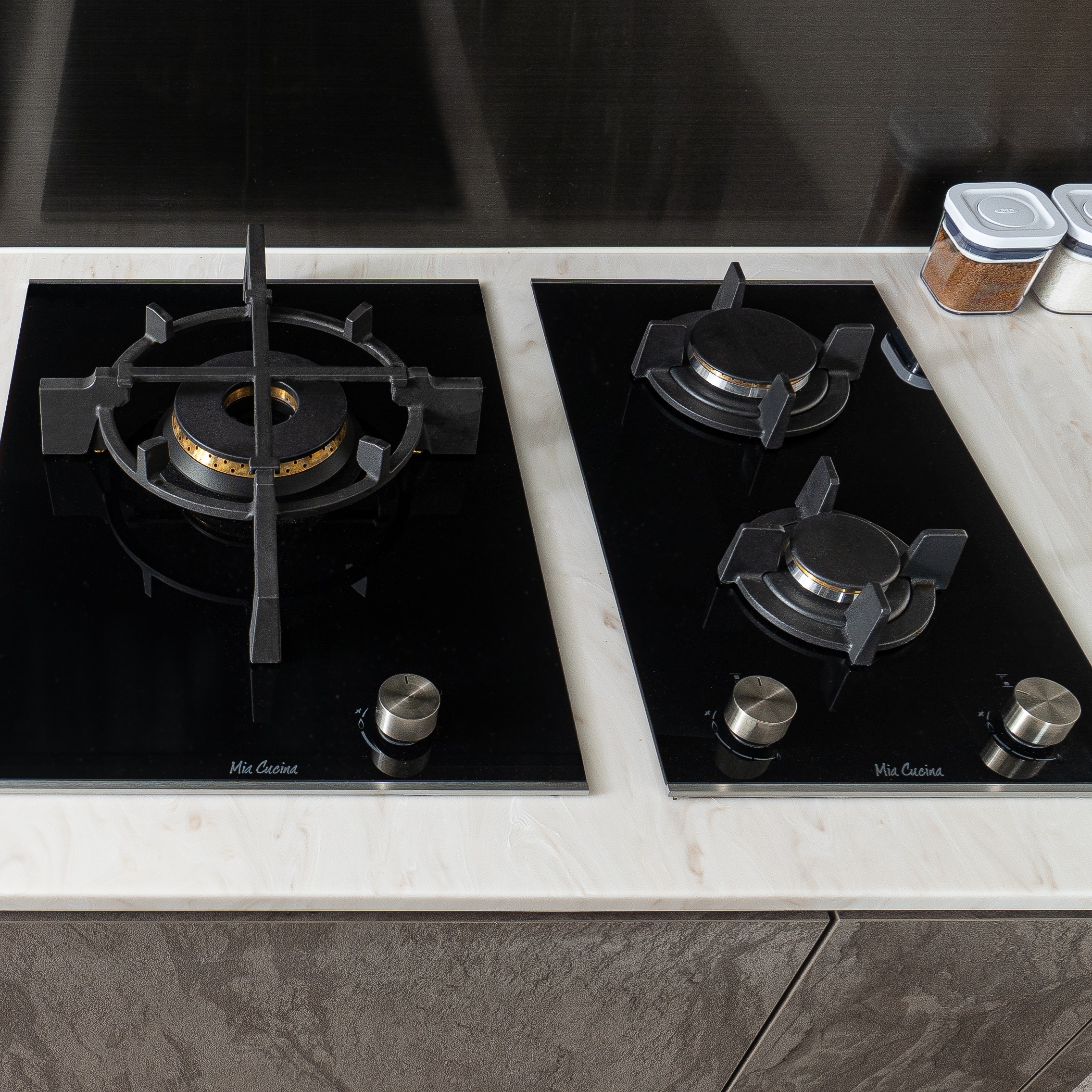 Mia Cucina dominos are stylishly designed with super strong flame, allowing user to create dishes with "wok-hei".
Back