HIGHLIGHTS
With the unique curved structure, Mia Cucina tailor-made streamlined kitchen cabinets to utilize every inch of space available. Wrapped by one side of floor-to-ceiling windows, a modern minimalist style is showcased. Coupled with light wood tone as base cabinets and pure white for tall and upper cabinets, as well as the worktop, this combination opens up a brighter kitchen.
FEATURES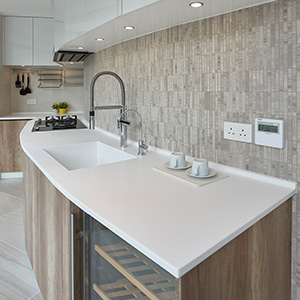 Given its curved structure, Mia Cucina adopted a curved-lined design in base cabinets to add functionality and practicality to the kitchen.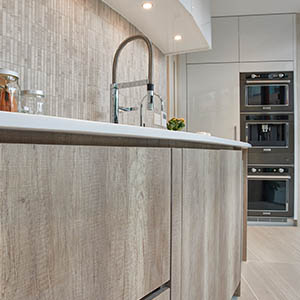 Wooden base cabinets are very suitable to build a warm and cozy feel.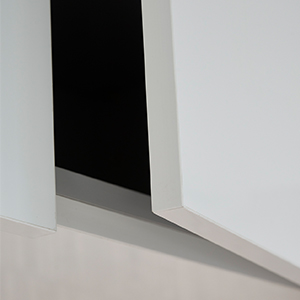 With a base in wooden tiles, Mia Cucina adds elegance and serenity via a white tone.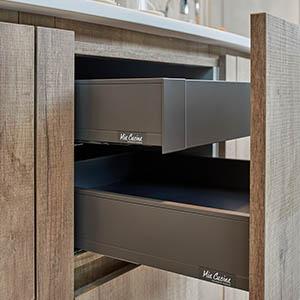 Drawers are ideal for organizing all utensils at a glance.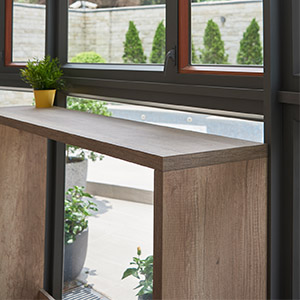 Featuring floor-to-ceiling windows, you can enjoy a great meal with fantastic views outside.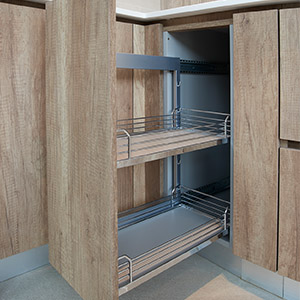 The pull-out unit provides a solution for storing things in limited space neatly.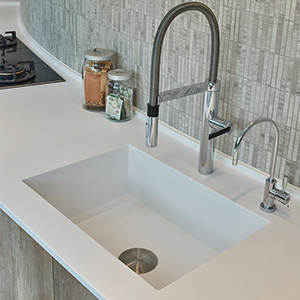 Unify the overall kitchen design and ambiance by applying the same materials in the worktop and sink.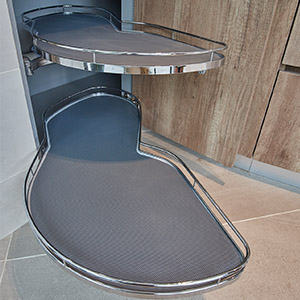 Simply pull the swing pullout tray from the corner, you can get the cookware with easy reach.
Back