HIGHLIGHTS
Using unique yet modern tiles as the kitchen wall, coupled with Italian white-gloss and wood-patterned cabinets, this Mia Cucina kitchen creates a tasteful contrast. The work triangle is also well-designed with 3 clear zones for cooking, washing and storage, to maximize cooking efficiency.
FEATURES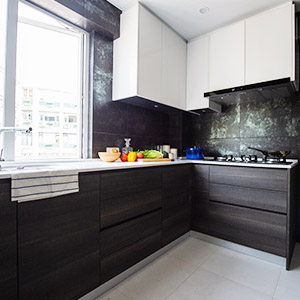 This high-contrast color use sets off a calm yet airy ambiance to this kitchen.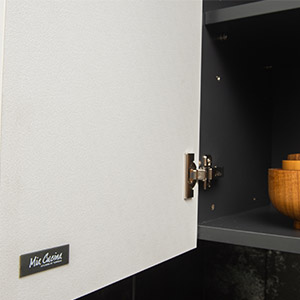 White upper cabinets are simply ways to achieve the right amount of chic and elegance in a dark kitchen.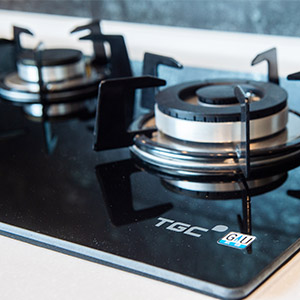 Happiness can be as simple as the moment we prepare a meal for our family by the use of a TGC built-in hob.
Figure out your own storage possibilities by using customized inner organizers.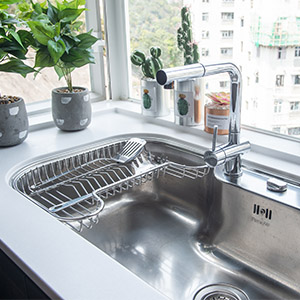 A single sink can be added with accessories to provide helpful assistance with daily washing tasks.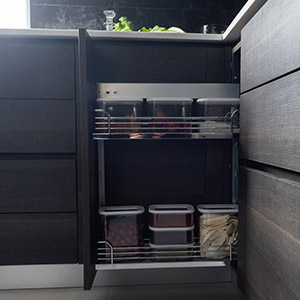 The pull-out cabinet next to the oven is specially designed to store all kinds of seasonings.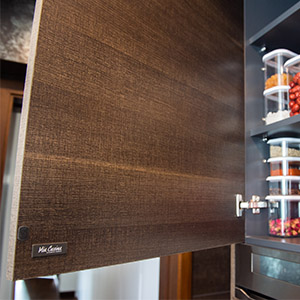 European panel materials utilized by Mia Cucina in producing cabinets are strong and durable.
Back