HIGHLIGHTS
The aesthetic blend of pure white acrylic kitchen cabinets and velvet quartz stone worktop presents the simple kitchen. When it comes to storage ideas for such a small kitchen, the design applies a collection of upper cabinets and a pull-out cabinet near the oven which further utilize the storage capacity. We specially selected a small, 45cm oven for reserving space of installing a drawer between the built-in hob and the oven to take the utensils at ease during cooking.
FEATURES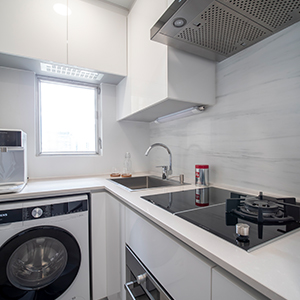 From range hood, built-in hob to oven, Mia Cucina professionals have curated every corner of this kitchen with thought and consideration, allowing users to cook at ease.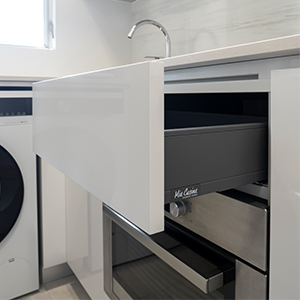 Storage space is especially important in small kitchens. The additional drawer between the stove and oven helps accommodate more utensils.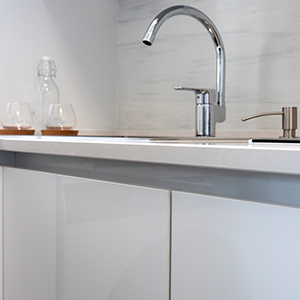 Mia Cucina uses high-quality Italian door panels and seven-layer plywood for the inner cage, which is sturdy and durable.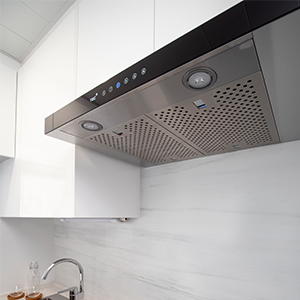 TGC range hood can instantly remove grease and smoke to ensure a fresh cooking environment.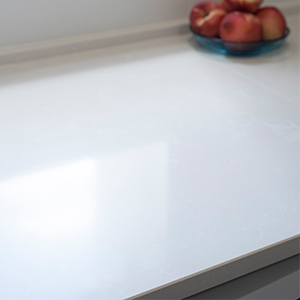 Quartz is heat-resistant, wear-resistant and scratch-resistant, especially suitable for worktops.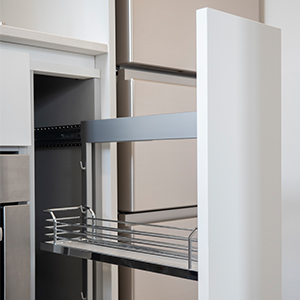 Install a pull-out basket next to the oven to enhance the cabinet function, so that all kinds of seasonings can be easily accessed during cooking.
Back