HIGHLIGHTS
Coming up with an airy, bright and practical kitchen isn't easy in a small apartment, but Mia Cucina does help. Applying the expertise in cabinet design services for large-scale properties, Mia Cucina utilizes the open layout while lifting up the pleasure of flame cooking with quality gas appliances. What's more, taking advantage of the high floor level, double-stacked upper cabinets are installed to provide ample storage for all home cooks.
FEATURES
Mia Cucina wove hues in this kitchen by lighting underneath the wall cabinets.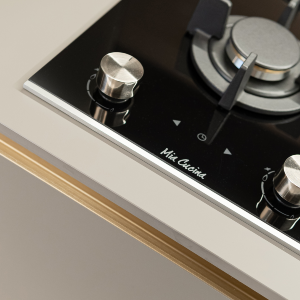 Practically yet aesthetic, the built-in hob is compatible with all kinds of kitchen styles to make a perfect coherent sense.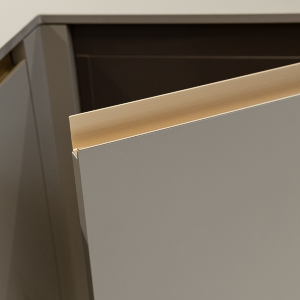 Incorporating brown-grey door panels with delicate rose gold recessed edge pull to retain distinctive personality.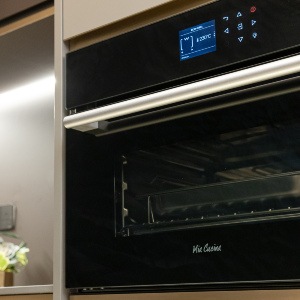 Thanks to the automatic cooking functions and easy control touch screen, Italian-made Mia Cucina oven offers a satisfactory culinary result for baking and steaming.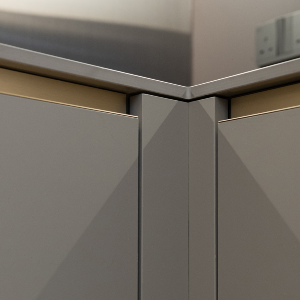 With an emphasis on uniqueness, excellence and durability, Mia Cucina showcases the most exquisite Italian craftsmanship in one-stop kitchen solution.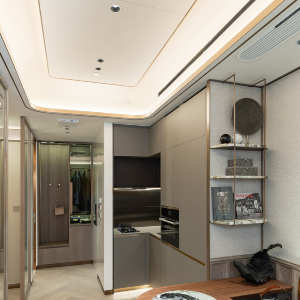 As long as the room is structured with a smoke detector, fire sprinkler and fire-resisting wall, you can enjoy flame cooking in an open kitchen.
Back