HIGHLIGHTS
Bright, spacious and clean, Mia Cucina utilizes creamy white as its key tone to instantly brighten the space to design your comfort cooking zone; opt for an open layout with a customized L-shaped bar table, which helps separate the kitchen from the living room, at the same time, preserves the bright and open ambiance.
FEATURES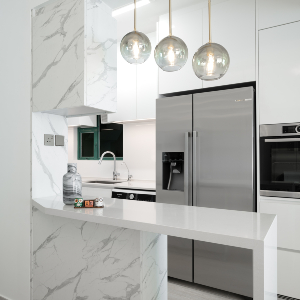 Light-colored cabinets, wall and floor tiles with semi-open partitions and soft lighting enhance the sense of airy and spaciousness.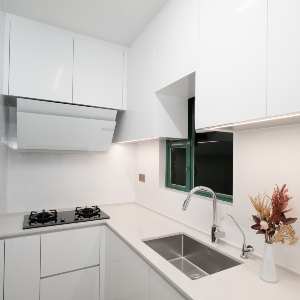 The L-shaped kitchen minimizes traffic interference, offers a flexible arrangement of appliances, storage, and worktop.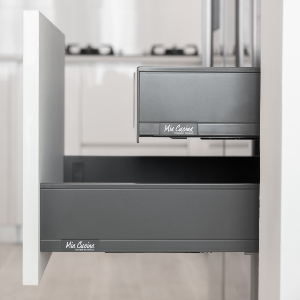 Drawers of various sizes enable nice organization of cooking utensil storage for convenience.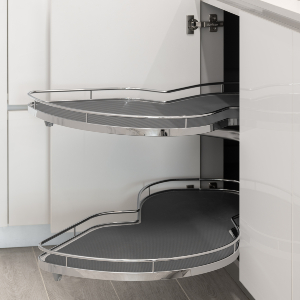 Pull-out swing is one of the effective tools to ensure easy movement in such hidden corner areas.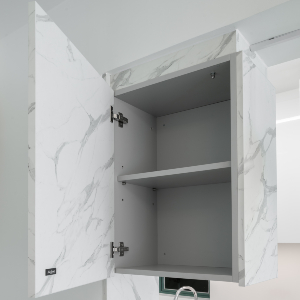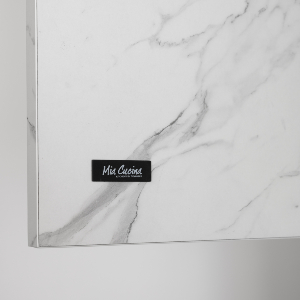 Accent the kitchen with naturally veined materials to give the space a unique and pleasing appeal.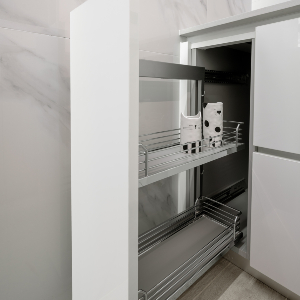 A pull-out unit with detachable racks in the base cabinet allows flexible storage of various items to free up more worktop space for food preparation.
Back