HIGHLIGHTS
To create a modern, natural ambiance, Mia Cucina took a play on dark and light tones this time, incorporating the walnut brown cabinets, quartz worktop and stone wall tiles to bring a hint of freshness. Taking inspiration from the large windows, this kitchen gets more spacious and bright to cook in.
FEATURES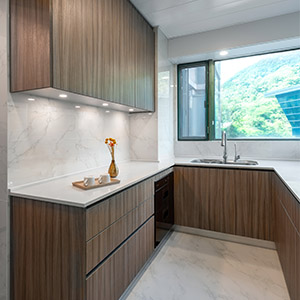 This U-shaped layout guarantees sufficient cooking and storage space.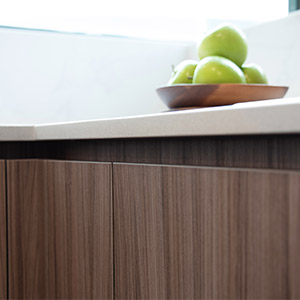 Walnut brown base cabinets and pure white quartz worktop contribute to a warm yet fresh cooking environment.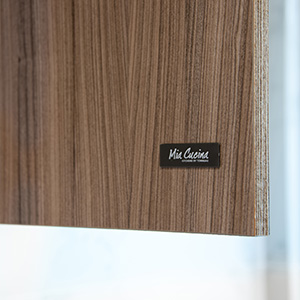 Mia Cucina kitchen cabinets are made from premium materials imported from Europe with superior quality and high durability.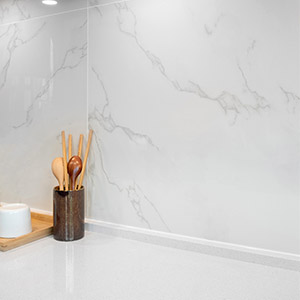 The elegant stone wall tiles echo with the plain color palette to present the retro and exquisite kitchen design.
Under-cabinet lights are functional to provide ambient lighting for cooking while matching with the kitchen wall tiles to look more modern-chic.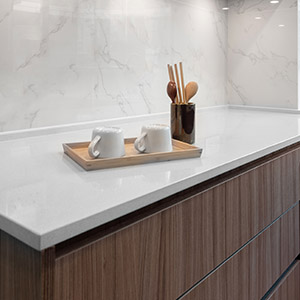 Featuring good heat-, scratch- and stain-resistance, quartz can be a great choice for worktop.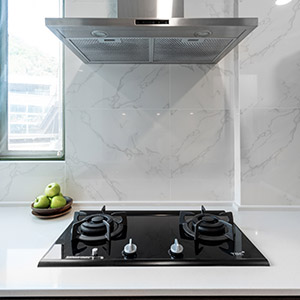 Be sure to select a powerful range hood and stove to enhance the cooking performance.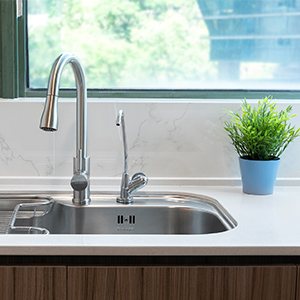 The stainless steel sink is deep and wide. Accessories can be added to directly dry dishes and utensils, making busy kitchen fun and efficient.
Back