HIGHLIGHTS
The retired homeowner couple wanted to facelift their home and replan their new life. Mia Cucina paired pearl white upper cabinets with white-grey marble patterned base cabinets while retaining the original windows on the side to bring natural light to the kitchen, creating a bright and relaxed cooking space. The female homeowner has always been thinking about the décor of a café she visited with her husband during their first trip to Europe. Therefore, she chose retro European-style floor tiles, making the kitchen instantly transform into a European cabin, adding warmth to the cooking time.
FEATURES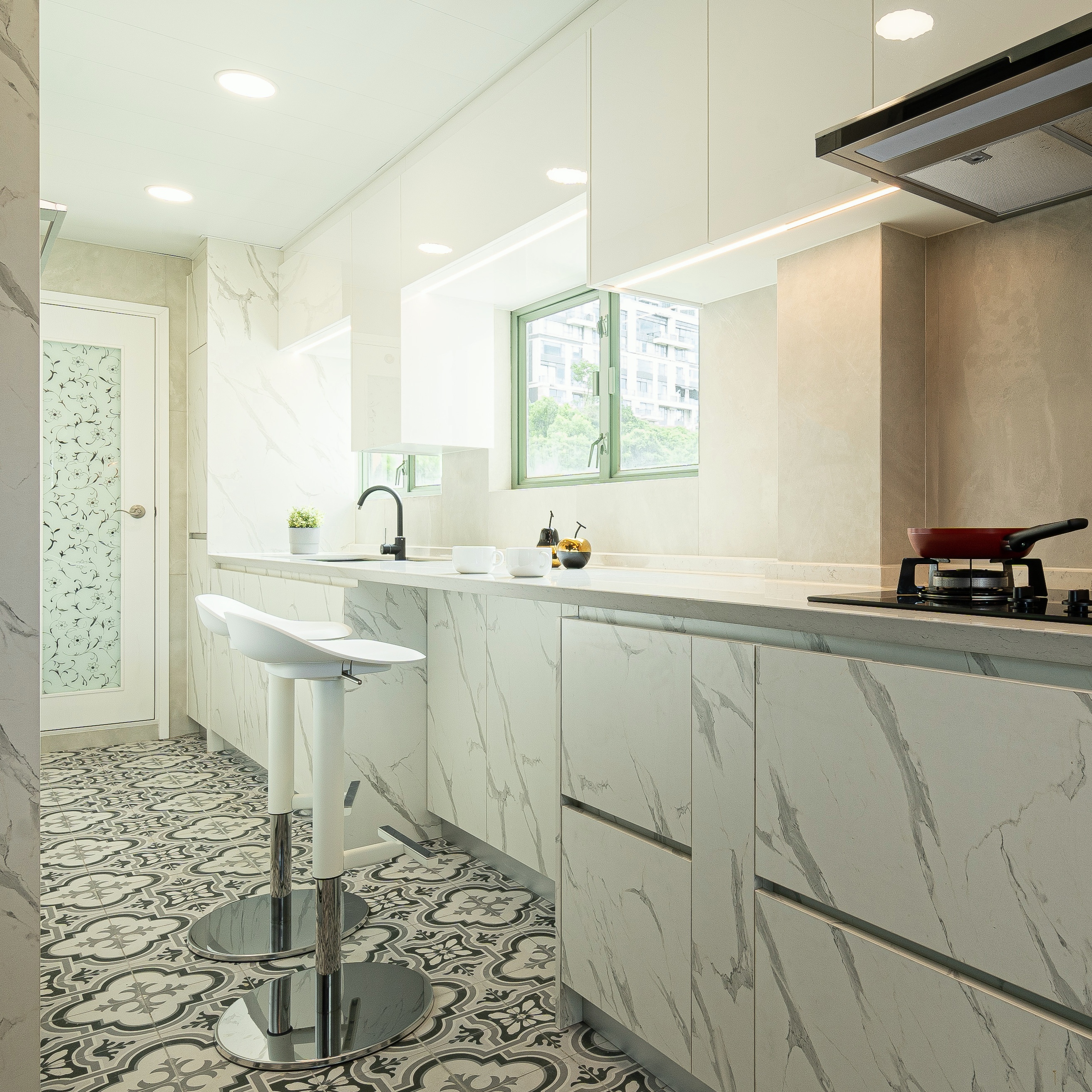 Mia Cucina's team thoughtfully designed a small bar table near the big window where the male homeowner can enjoy the coffee and reading time blissfully.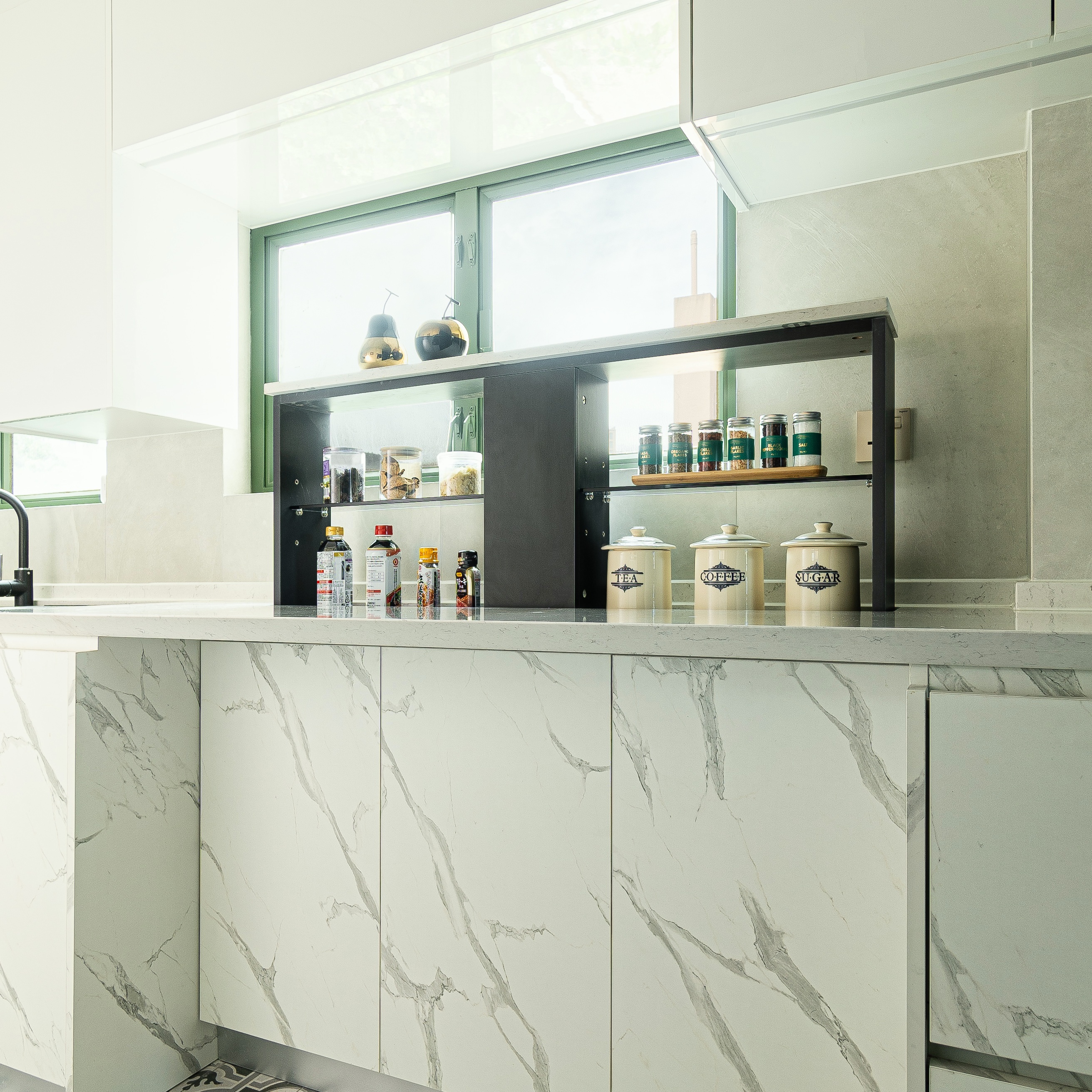 Install a motorized lift-up cabinet within the worktop allows convenient storage of condiments and small appliances. This does not occupy any space on the worktop, thereby expanding the preparation area.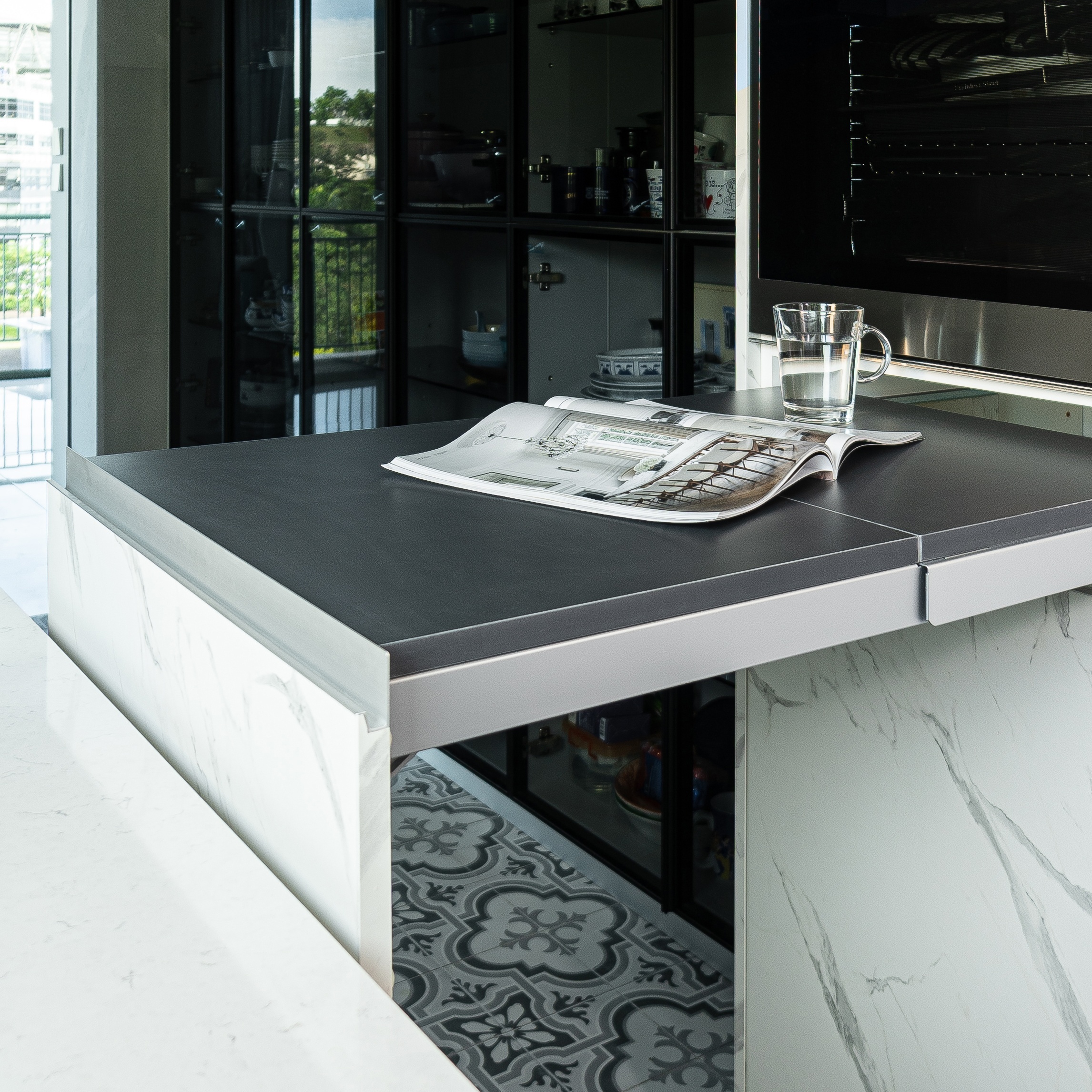 A hidden pull-out worktop can be considered to install when the kitchen has limited space. It can be completely retracted into the kitchen cabinet and extended into a dining table for meals, allowing flexibility.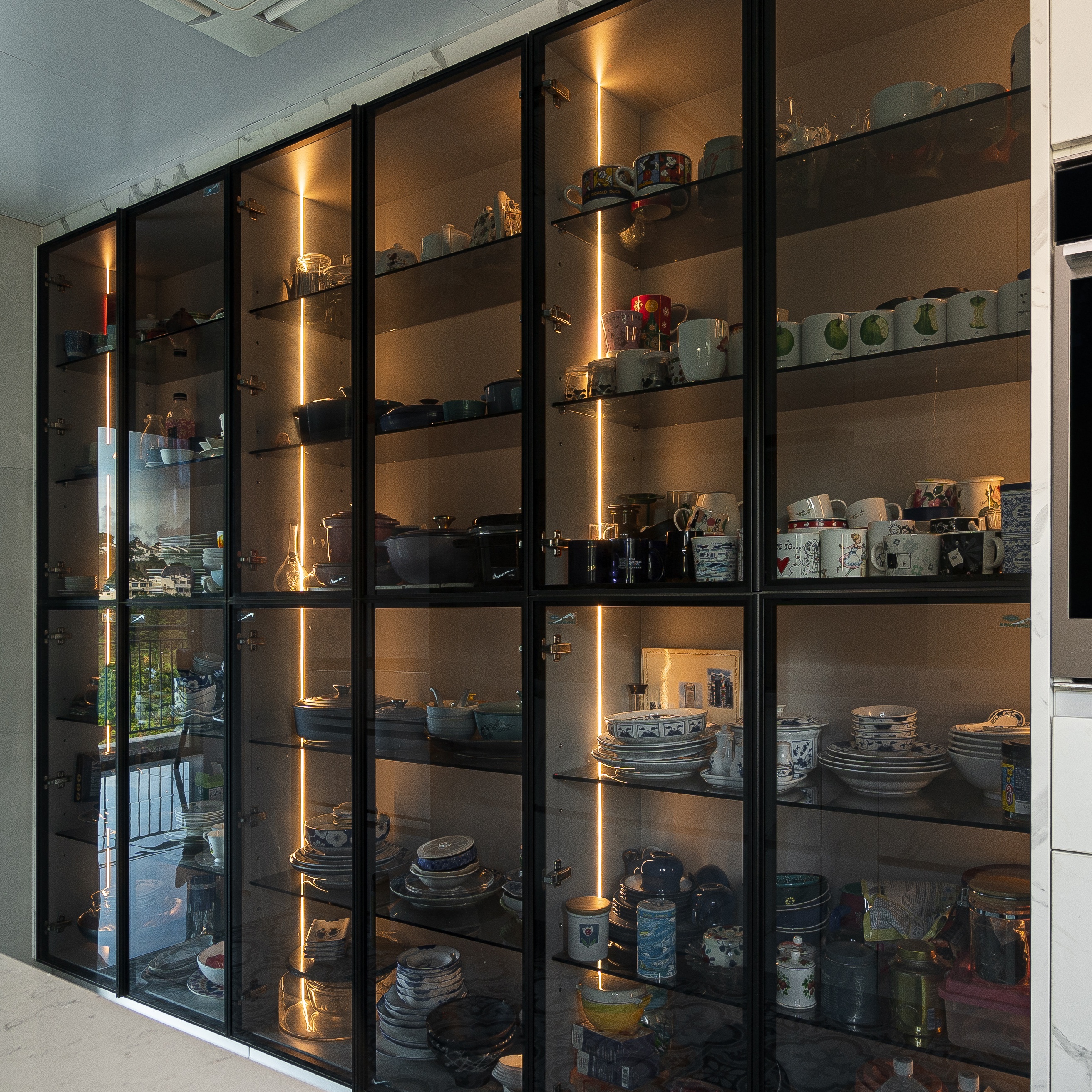 Inspired by the homeowner's love of collecting signature cookware from around the world, Mia Cucina's team created a floor-to-ceiling glass cabinet to showcase these precious collections, with built-in lights to enhance the overall spatial feel.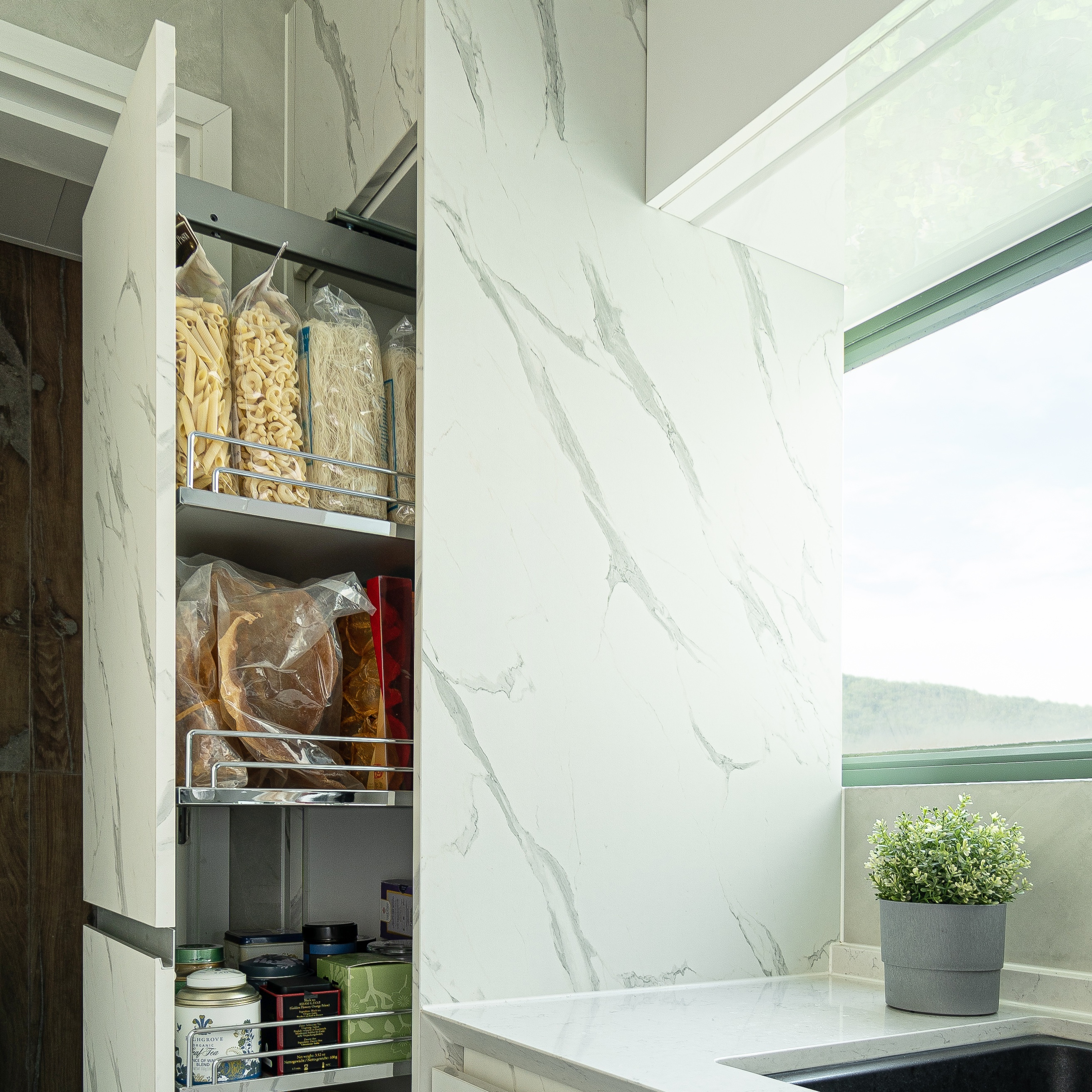 The multi-layered pull-out racks provide huge storage space, giving a clear view of cooking ingredients and items.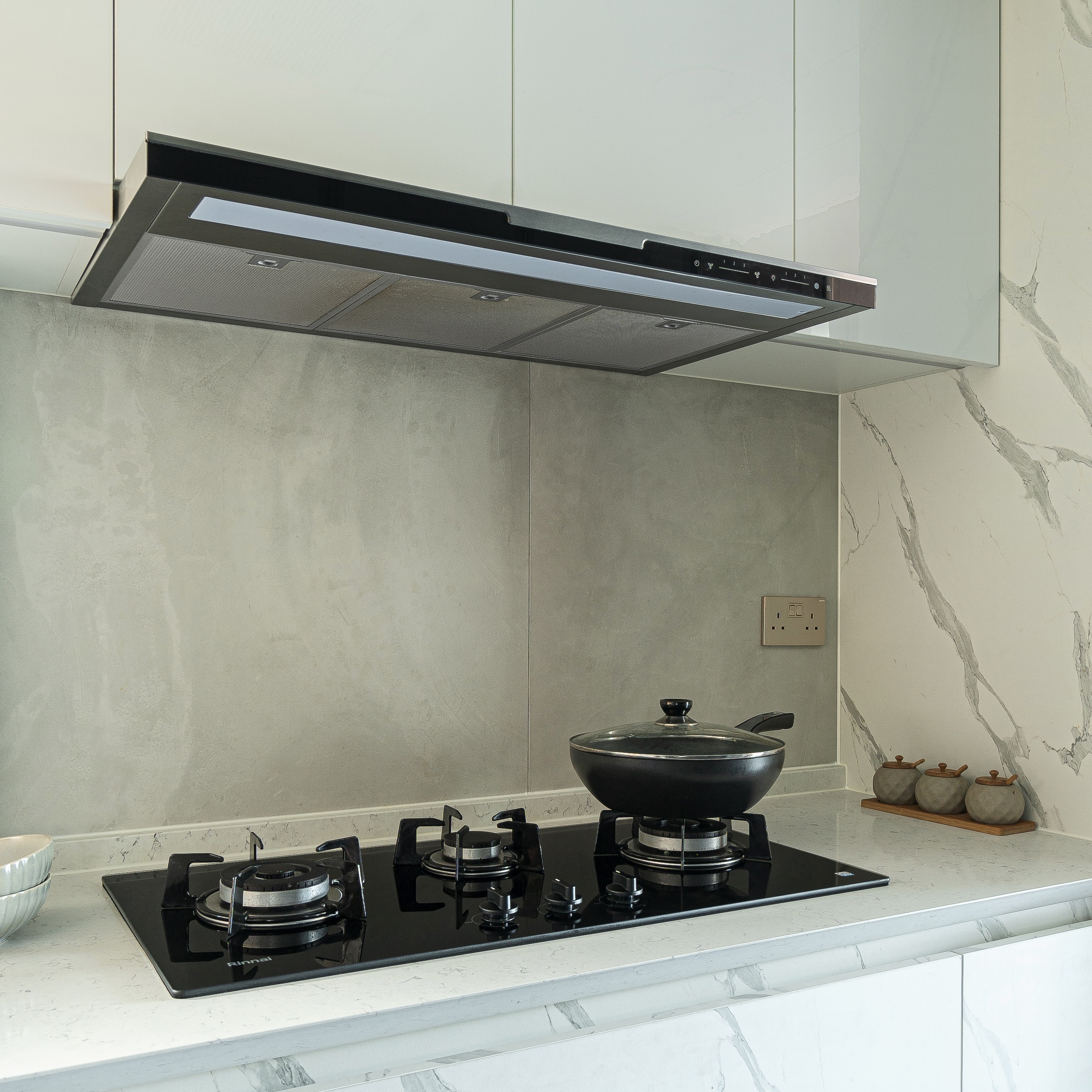 LPG Three-burner built-in hob of Rinnai comes with super strong flame that gives the dishes more "work-hei". Also, the sealed burners are designed for easy cleaning, making the cooking moments perfect for homeowners.
Back