HIGHLIGHTS
Every kitchen is a unique expression of its homeowners. The light grey Italian nanotechnology panel and bronze-grey Spanish ultra-compact surface material create an edgy and cool ambience. Mia Cucina adds a unique touch to the design by featuring the glass backsplash and antique bronze recessed edge around the base cabinets. As the homeowners enjoy gathering with friends and family, Mia Cucina installed drawers in various sizes, a glass wooden tall cabinet and even a diamond-shaped display shelf at the corner, to offer adequate storage and display space.
FEATURES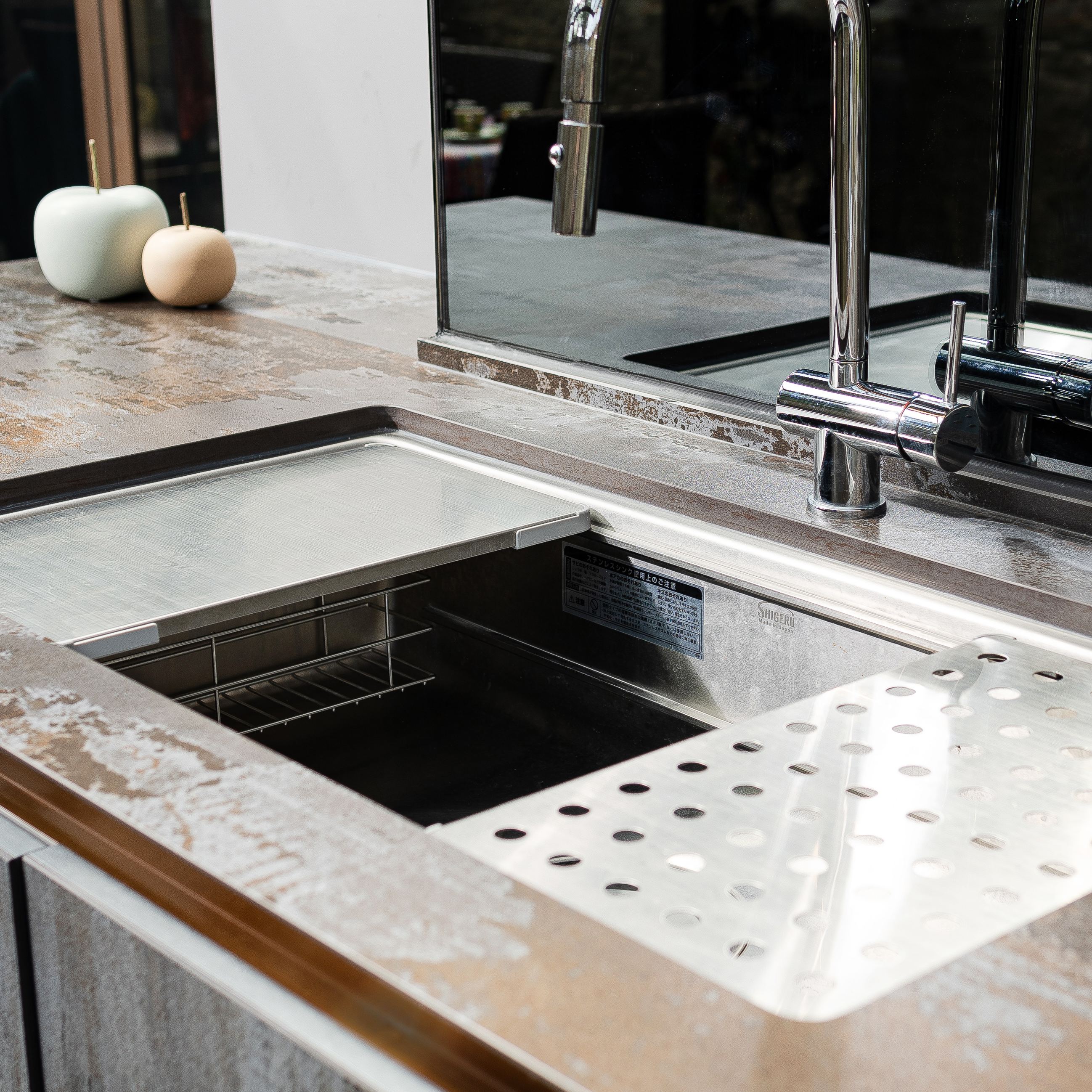 Large sink with different accessories optimizes the workflow when preparing cooking and cleaning. The user can efficiently create a meal.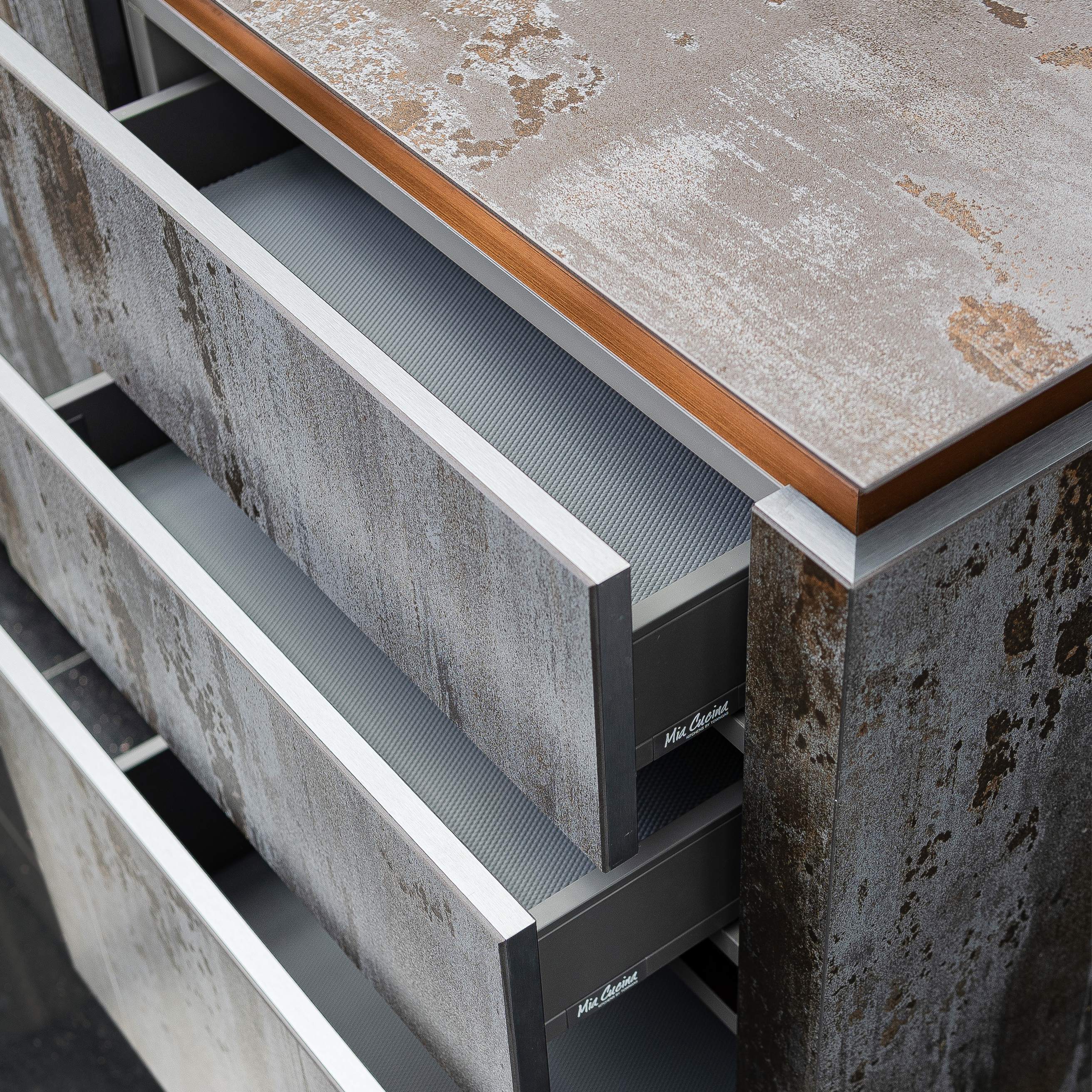 Multiple, size-varied drawers provide convenience for the user to keep the kitchen utensils organized.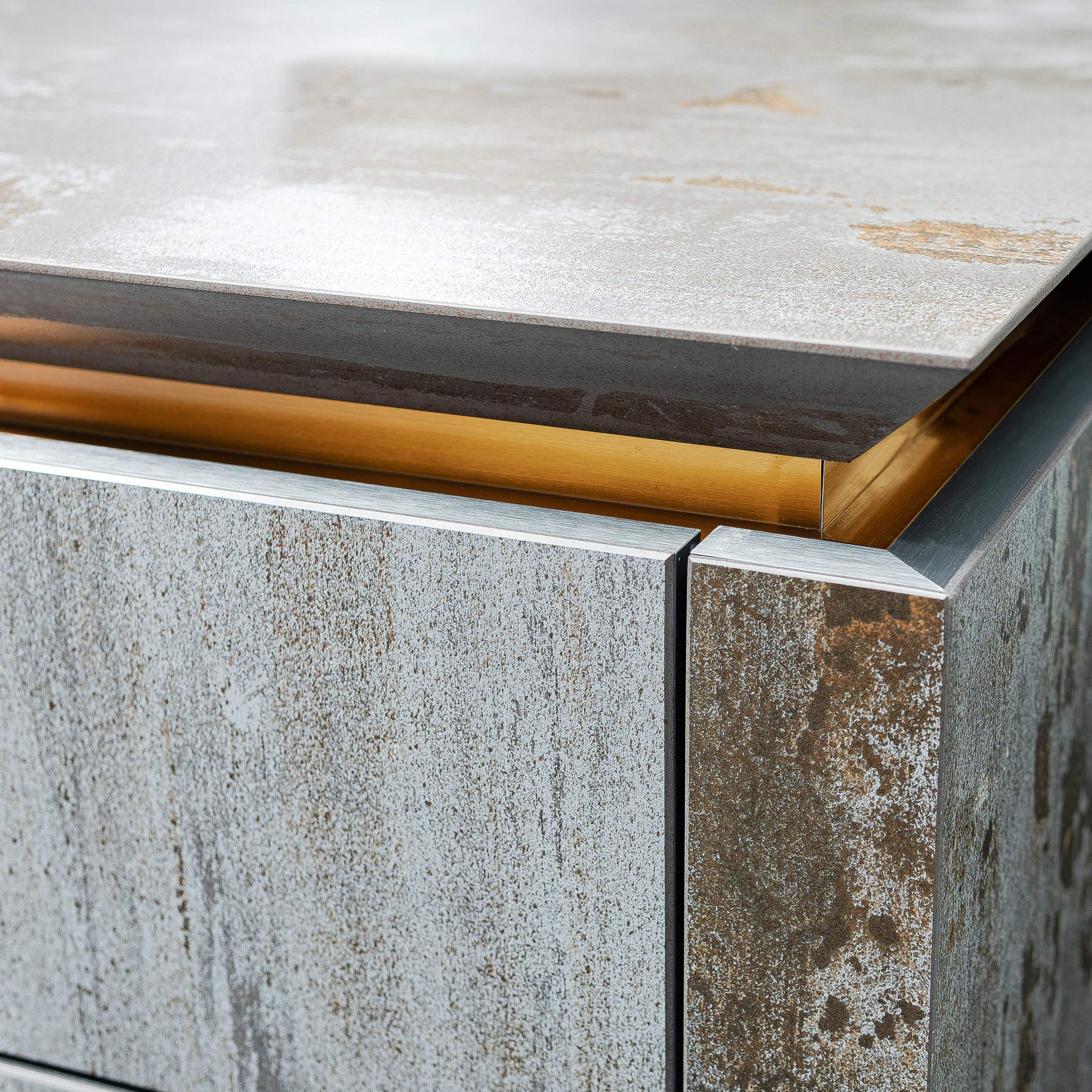 The handleless design creates a streamlined flow of kitchen cabinets. The antique bronze recessed edge added a touch of elegance to the kitchen cabinet, making it even more visually appealing.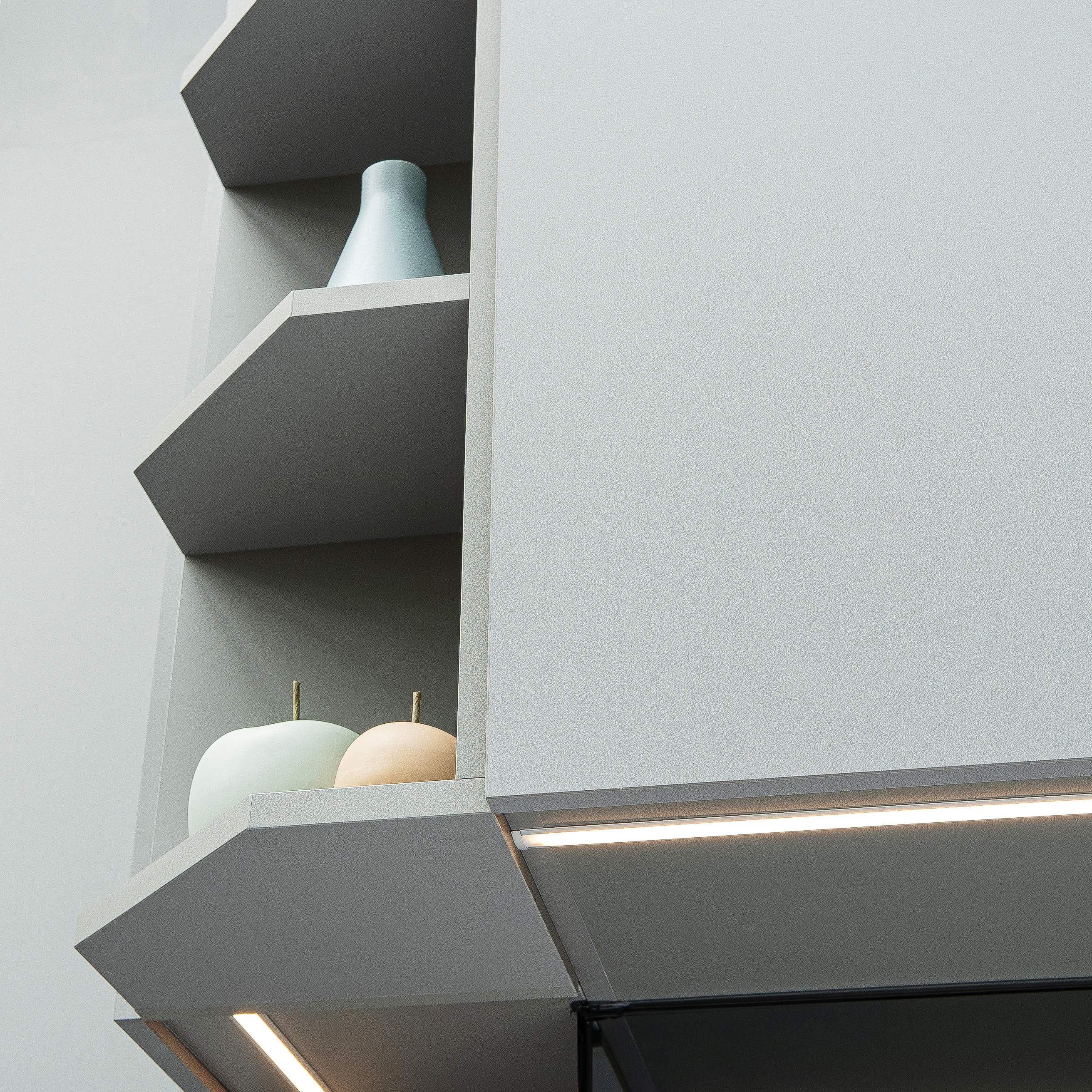 Fully used up the space in the kitchen, Mia Cucina designed a diamond-shaped shelf for the user to showcase their favourite art piece and personal style.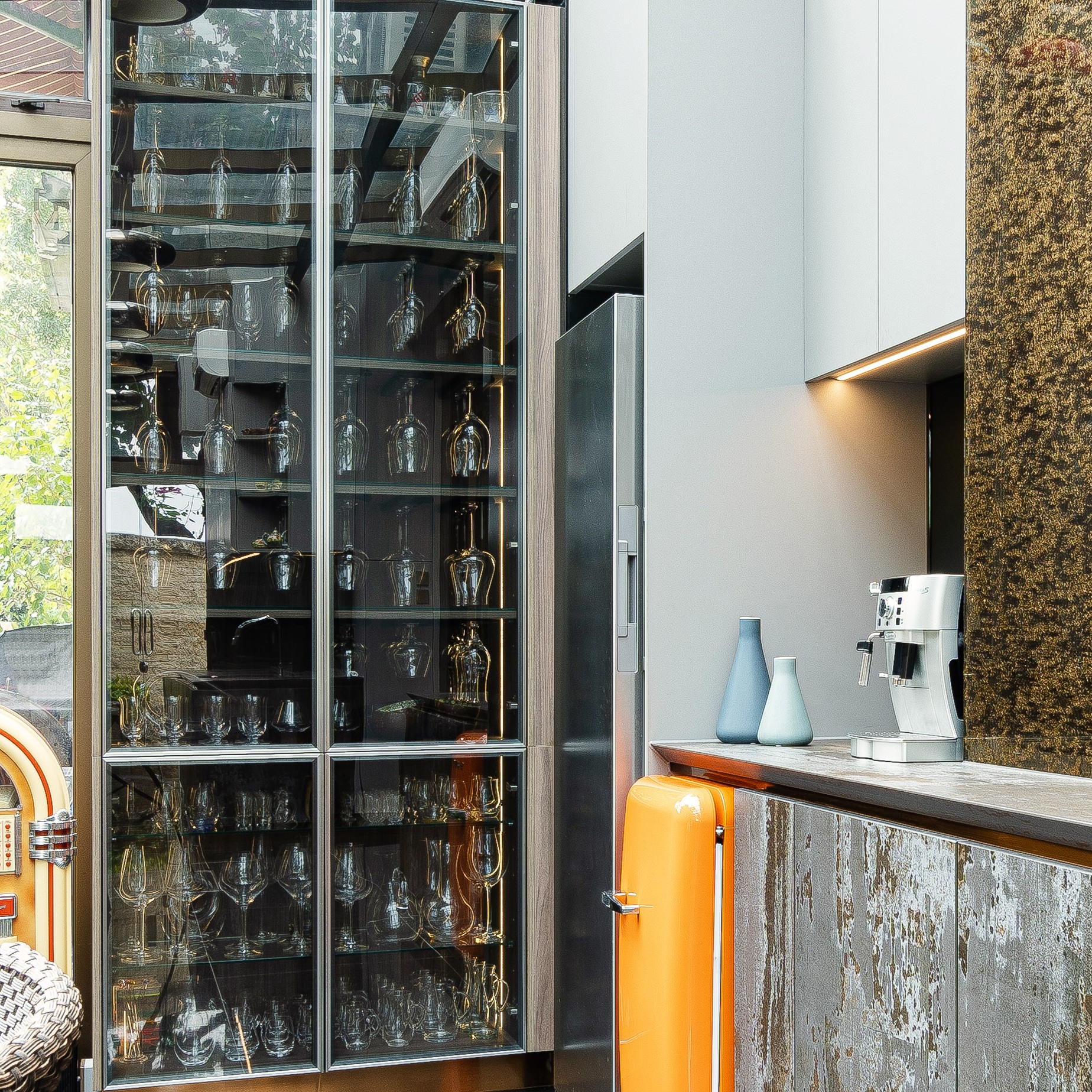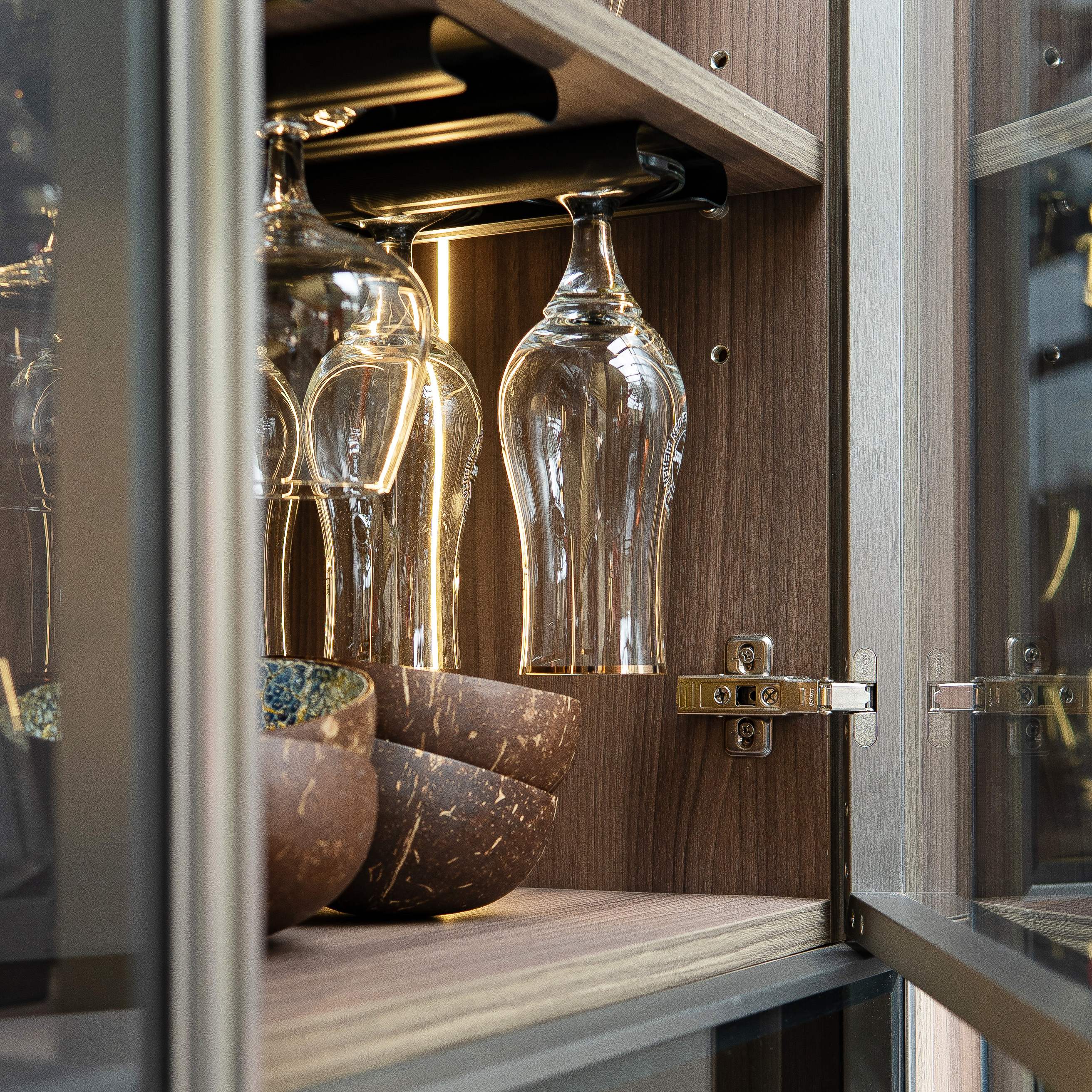 Elegant and timeless, this glass wooden tall cabinet allows the user to display a grand array of wine glasses in style.
Back