HIGHLIGHTS
Setting up a bright and minimalist living space, Mia Cucina adopts light tone to craft an welcoming environment bathed in daylight for relaxing cooking. The natural textured wall works well with the beige cabinets and white worktop, achieving a bright and airy kitchen that feels calm and inviting.
FEATURES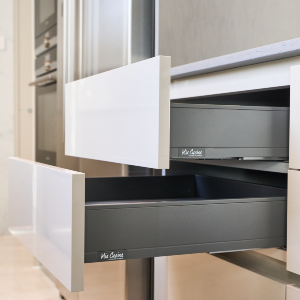 Mia Cucina suggests adding multiple drawers to provide ample storage space.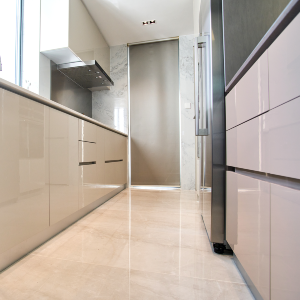 Applying apricot in base cabinets and floor to craft a subtle neutral and harmonious hue.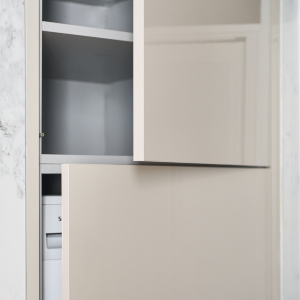 High gloss acrylic has a surface of rich color, which is suitable for creating a minimalistic and fresh ambiance and is easy to clean.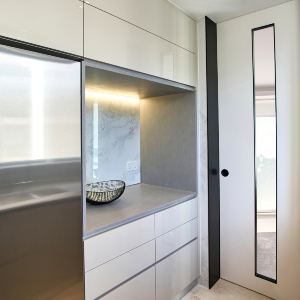 Simple and chic, space for food preparation with a clever combination of solid surface and quartz is constructed by Mia Cucina.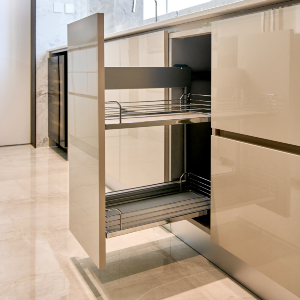 Detachable racks of the pull-out unit allow flexible storage of all kinds of kitchen utensils and ingredients.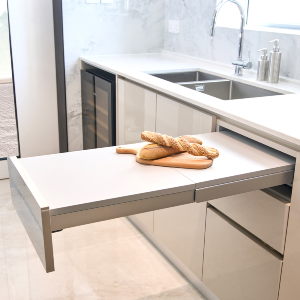 A hidden pull-out worktop is installed to free up more space for food preparation.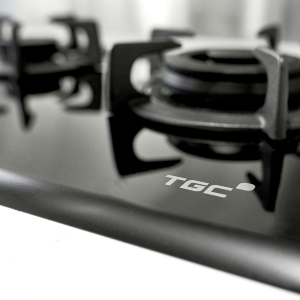 TGC Mega Flame Built-in Hob is equipped with a super strong flame with power up to 6kW and three burner designs, allowing you to cook different 'Wok-hei' dishes with ease.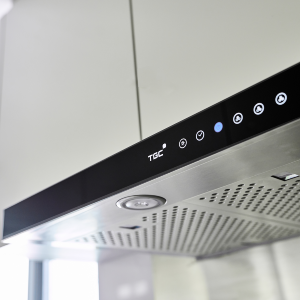 Featuring excellent grease absorption performance and outstanding air flow stability, the TGC range hood effectively removes grease and smoke.
Back