HIGHLIGHTS
Apart from kitchen cabinets for residential projects, Mia Cucina offered professional advice on the renovation of the Academy Cafeteria, providing a one-stop cabinet design service and carefully selecting a range of premium appliances and equipment according to the school's needs! The school aimed to craft a cozy and aesthetically pleasing dining environment for the teachers and students, so Mia Cucina suggested using fresh white as the main tone and incorporated with bright and energetic orange brick walls. The entire area looks bright and spacious allowing the teachers and students to enjoy meals and social time relaxingly.
FEATURES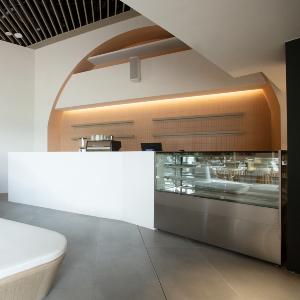 A glass display cabinet is set up next to the water bar for desserts and grab-and-go snacks, allowing teachers and students to choose their favorite foods at a glance.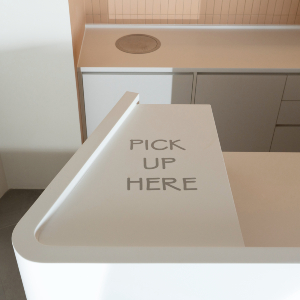 Delivering a perfect match between aesthetics and function, Mia Cucina applies the stylish curved-lined cabinets to avoid unintentional injuries of students.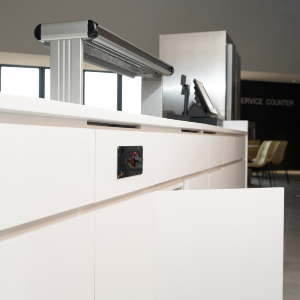 Drawers and cabinets in different sizes are included to provide adequate and well-sited storage space.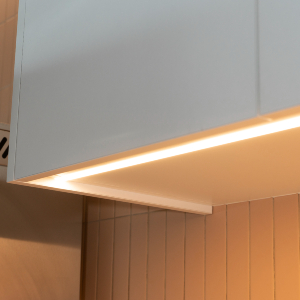 The soft under mount lights of the upper cabinet create a cozy ambience, allowing the teachers and students to enjoy meals and social time relaxingly.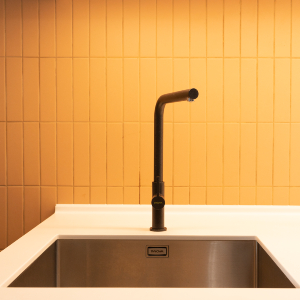 The sink is located next to the refrigerator which facilitate the process of food preparation before cooking.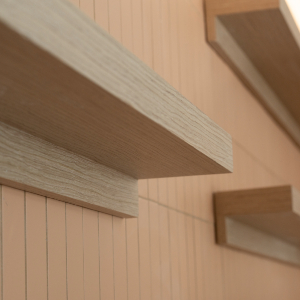 Making good use of the wall to provide ample storage, the wooden shelves with natural grain also blend harmoniously into the surroundings.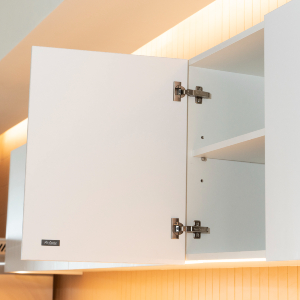 Mia Cucina selected high quality hinges for kitchen cabinets to ensure smooth and quiet opening and closing, preventing misalignment of the doors due to excessive force.
Back