HIGHLIGHTS
The kitchen is a place to cook and relax, so Mia Cucina utilizes the semi-open layout to split the kitchen from the living room while the practical U-shaped cabinets provide plenty of storage and make cooking more efficient. All these curate an enjoyable hub for home-cooking ‍and gathering with family and friends !
FEATURES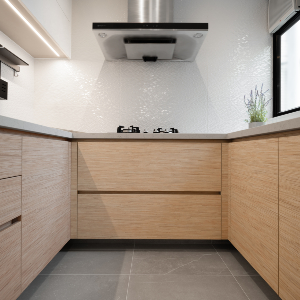 The natural wood grain cabinet panels bring a sense of warmth to the kitchen.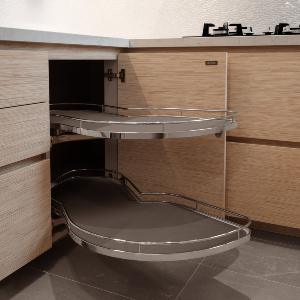 A corner unit is installed to properly store large heavy pots and pans.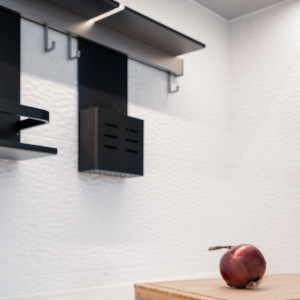 The worktop is made of a dark textured solid surface that perfectly blends the wall tiles and the wood grain base cabinets to create a harmonious ambiance.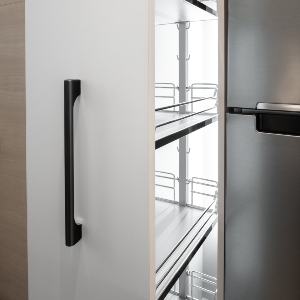 The tall cabinet with huge storage can be fully opened, giving users easy and full access to all items at a glance.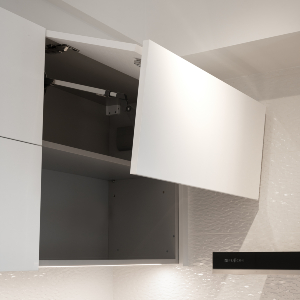 The upper cabinets with bi-fold fronts allow users to open and close the door conveniently.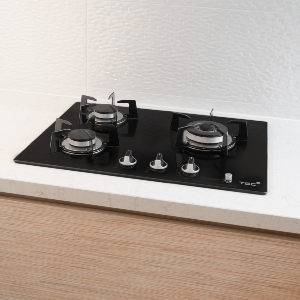 Three burners of TGC Sealed Burner Built-in allow users to create different types of cuisine at once while its sealed burner design effectively prevents spills and crumbs from falling onto the flame!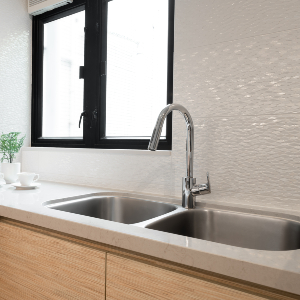 The stainless steel sink with a high gloss surface is durable and easy to clean.
Back