HIGHLIGHTS
With the maxim of "less is more", Mia Cucina utilizes pure white as the base, incorporating gray-brown with existing light gray wall tiles to create a texturally rich and minimalistic kitchen design. After thoughtful planning by our designer, this L-shaped kitchen is fuss-free and functional which suits perfectly users' cooking habits and storage needs with sufficient cooking space and a clever storage system.
FEATURES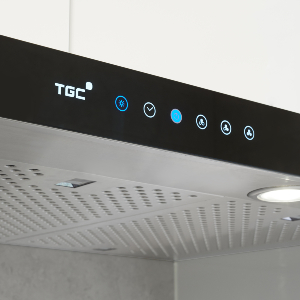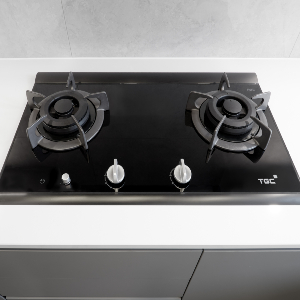 TGC built-in hob and a range hood are chosen to complement each other, delivering dishes with excellent taste while ensuring constantly good kitchen ventilation.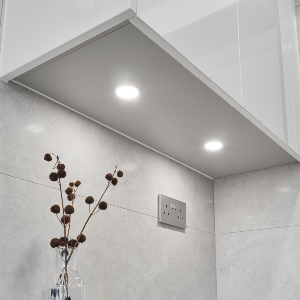 The overhead lighting beneath the cabinets exudes an atmosphere of comfort and relaxation.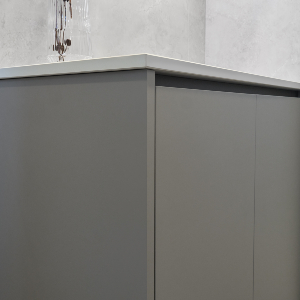 A classic contrasting combination of gray-brown and white is selected by Mia Cucina.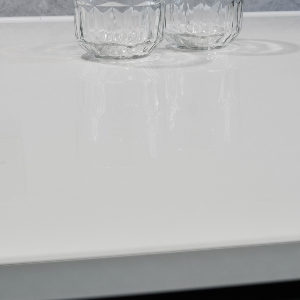 Mia Cucina selected the ultra-cool pure white European ultra-compact surface material and FENIX nanotech matt materials as the worktop and base cabinets to keep them strong and durable.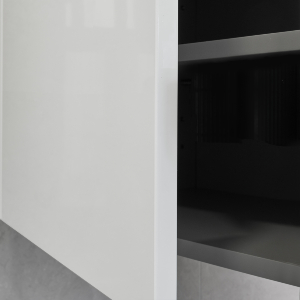 Features zero porosity, European ultra-compact surface material helps avoid oil and liquid infiltration, making it work particularly well in the kitchen area.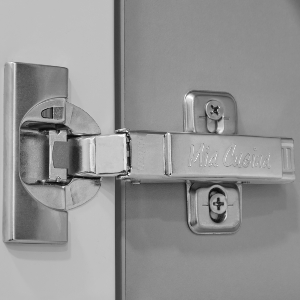 Mia Cucina used European imported quality hardware to ensure flexible door opening and closing.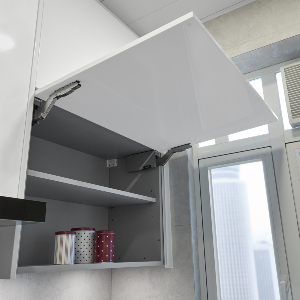 Simply pressing its door, these wall cabinets can be lifted up to tidy all cooking utensils and items.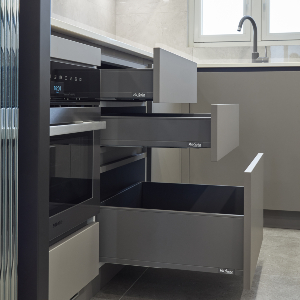 The drawers are especially important for keeping all utensils organized neatly at a glance.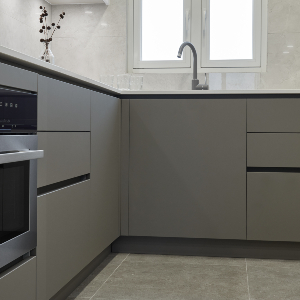 FENIX nanotech matt materials, which are fingerprint-resistant and thermal-repairable, can effectively minimize bacteria production in the kitchen.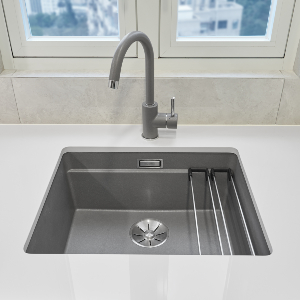 Pick suitable sink accessories as needed to make drying dishes and utensils easier.
Back