HIGHLIGHTS
Mia Cucina has applied a "golden triangle" principle in this U-shaped kitchen to meticulously craft a home-cooking heaven for the homeowner. The ideal triangular layout of the sink, hob and refrigerator creates an efficient flow between the tasks of washing, cooking and storage to ensure work efficiency and convenience. Besides, a few sets of upper and lower cabinets with various accessories are installed on both sides to maintain simplicity and abundant storage.
FEATURES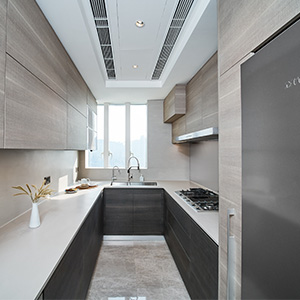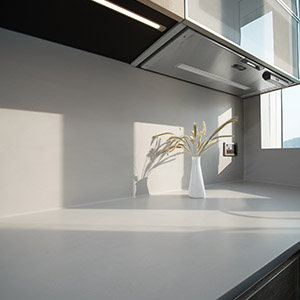 In line with the "golden triangle" principle, the sink is placed in the middle of the U-shaped kitchen, while work surface is reserved on one side for food handling, making the cooking process easier.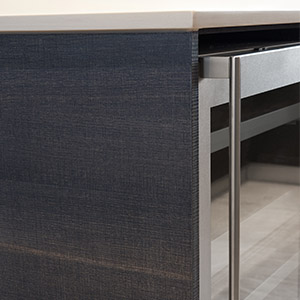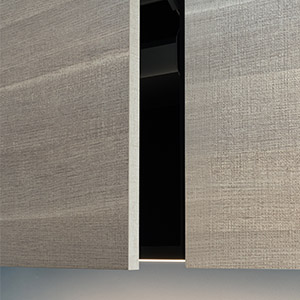 This fresh kitchen is embellished with pops of dark and light wooden patterns, giving out layers of natural vibes.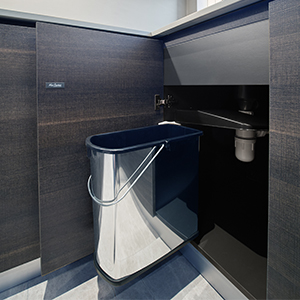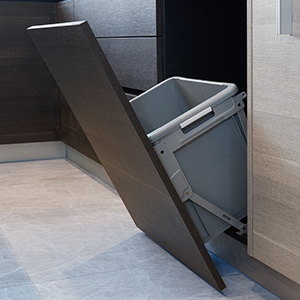 The hidden trash placed insides the cabinets is convenient and space-saving, keeping the kitchen tidy and aesthetically pleasing.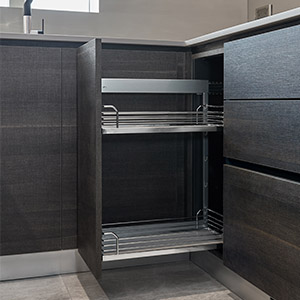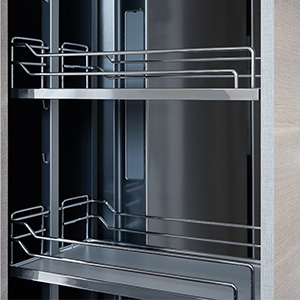 Pull-out baskets make it easier for users to keep various seasonings tidy.
The auto-lift dishwasher thoroughly cleans all your dishes and increases the storage space.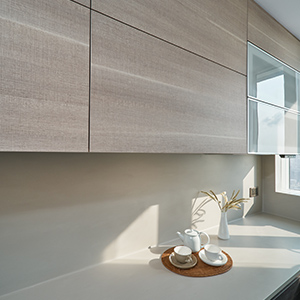 This kitchen looks welcoming with the touch of natural sunlight which is particularly cozy.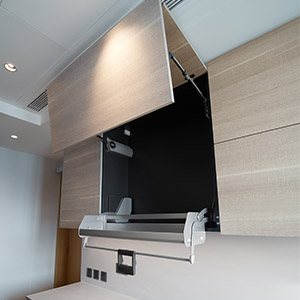 The pull-down shelf is suitable to store a large number of cooking utensils by lowering it to an accessible height.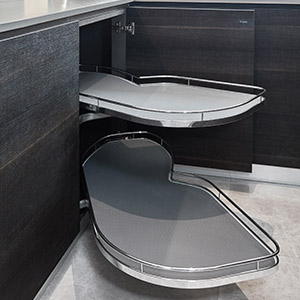 Mia Cucina added a pull-out swing at the corner to effectively use up the space to store kitchen utensils in all sizes.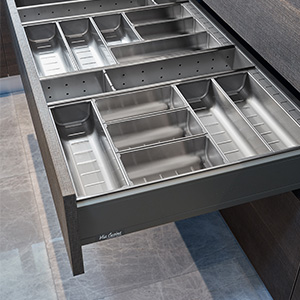 The use of drawer dividers gives users clear visibility and tailor storage for all tableware.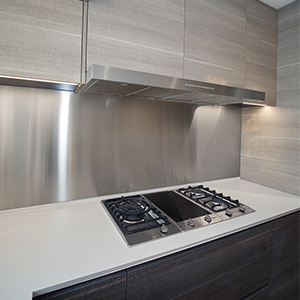 Stainless steel backsplash helps avoid grease from settling on the surface, which is quite easy to clean.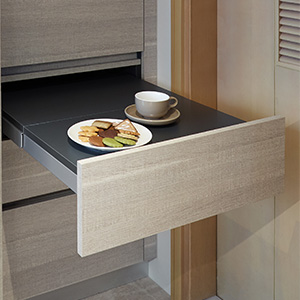 The multi-functional worktop can be pulled out when needed to provide a clutter-free work area.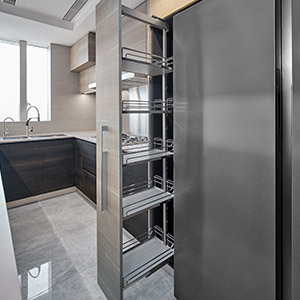 A tall pull-out basket makes good use of the vertical space to provide a storage solution in the kitchen.
Back