HIGHLIGHTS
Picking a suitable layout is the key to a well-structured and highly organized kitchen. As a kitchen cabinet expertise, Mia Cucina believes parallel layout is a space-saving design for long and slender kitchens in Hong Kong where cooking, preparation and washing-up areas are placed on either side, for two to three people to cook at the same time; both upper and base cabinets can be used to sort different kitchen utilities while a stainless steel hanger is installed to provide flexible storage for all home cooks.
FEATURES
Incorporating light wood grain with gray quartz worktop, this cozy parallel layout is able to accommodate all kitchen utensils to build a culinary haven.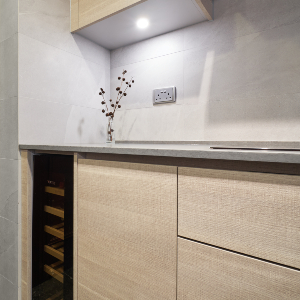 A mini wine cooler is inserted, so users can enjoy leisure moments at home with friends over a glass of wine.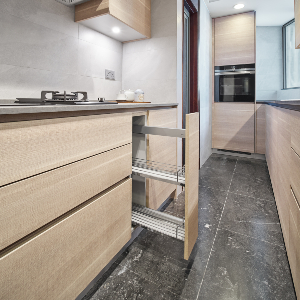 The pull-out unit can be adjusted as needed to store sauces and ingredients for more efficient cooking.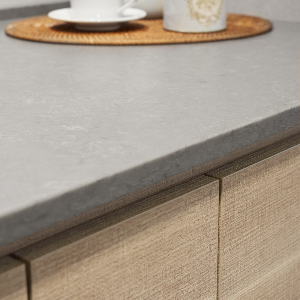 It is hard to prevent placing hot pots and pans directly on the worktop, so heat-resistant quartz is one of the best choices, which won't burn or change its shape under high temperatures.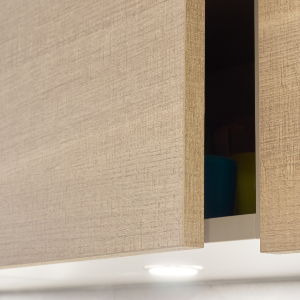 The wooden pattern blends seamlessly with the original gray wall to achieve a harmonious and simple look.
Japan-made TGC MEGA Flame built-in hob features a 6kW super flame while TGC range hood has a powerful and quiet extraction, creating a perfect cooking environment to make a great meal!
Back